Dry and Wet Markets contained fall amid geopolitical uncertainty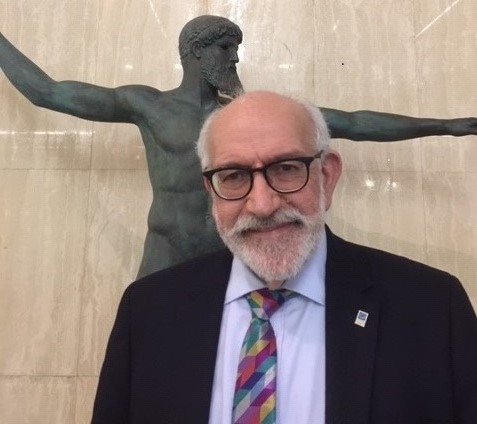 The BDI (Baltic Dry Index) lost eight points since last Friday the 29 Jan 2021 and now stands at 1,444 points. Geopolitics in "hibernation" but ignition can happen any time given what you've read last Friday… Coronavirus and its new strains advance further. John Faraclas' brief daily recap:
The Capes' BCI stood at 1,871 – minus 19…
The Panamaxes' BPI was down three points at 1,630…
Same losses for the Supras' BSI now at 1,162…
Well done for the Handies' BHSI clinching two points and now standing safe at 703!!
Losses for the Wets; the last published BDTI (Dirties) and BCTI (Cleans) stood at 515 – minus two, and 506 – minus five points respectively….
The WTI was up two cents since last Friday and now reads US$ 52.16 with a tendency, unfortunately, to go higher. CAUTION!
On the P&I Club's front, renewals is the name of the game; fierce competition but also personal shipping business relationships count more. Flexibility wins the day!
On the Geopolitical front, things remain tensely perplexed as per our last weekly report:
Migrants continue to cause multiple of issues leading to troubles and this inhumane situation as well as wrong policy orchestrated by the morons and puppets in the European Union's HQ in Brussels and their cronies in many EU – mainly South and South East, will develop to a total mess with incalculable repercurrsions for all.
The sick man of Europe …err the conman of Europe, Turkey is trying to call a fast one to all. What a masquerade… Caution as humanity mighty experience an incalculable mess from Turkey, its backers and supporters not just in Central, East Med – incl the Aegean, Black Sea, the Balkans, but in Caucuses, Middle East and beyond.
Greece and Cyprus are Erdogan's and his Neo-Ottomans new prey… CAUTION! NATO, the EU and the USA with its new president MUST intervene. Russia has its own agenda with Turkey which we are witnessing in the Syrian mess…
BREXIT hits high…
The EU continue to be messy in all fronts.
At the other side of the Atlantic and as mentioned in previous coverage, it's the first 100 days that will shape Bidens' and Harris' Administration and its internal and foreign actions. Forget policies, we need action here and now from USA's Biden!
China's arsenal targets South China Sea and Taiwan… more than openly…
Another military intervention in Myanmar; will Suu Kyi survive and how? Can American sanctions work there?
Same situ in Africa, Central and South Latin America…
Australia in hibernation…
More Sexual Harassment Revelations all over Planet Ocean …and the shit hits the fun; it was about time! The Bautas MUST fall!!!
On the Coronavirus front we are witnessing Planet Ocean's biggest fiasco: Vaccinegate! Expect more revelations but also more casualties and cases… Mind the projected rise of populism!!! Watch this space!!!
On another tone and note voting just begun for the 2nd GIWA – Greek International Women's Award. A fierce competition in all sectors is expected, the Shipping one being no exception. Some very fine, refined and exceptional women compete! Ensure you vote!
Happy February to all and get geared for a Virtual Valentine's Day on Sunday the 14th of February .
Have a nice evening and weekend and continue to remain on guard from actions emanating from Pirates, Terrorists, Criminals and any Business Hooligans whatsoever wherever you are on Planet Ocean. Once again a big THANK YOU to all who really care for all humans – Doctors, Nurses, Seafarers, Dockers, Port Authorities et al during this Coronavirus disaster!! We repeat: Do please invest in Hospitals including Equipment, Doctors, Nurses and any useful means to avoid further disasters! Become more disciplined and care for the Environment too. Lastly: Education and Training for all to be able to tackle these disasters. Let us work collectively together and NOT opt for a fistful of Dollars to restart the already collapsed global economy… which is in red US$ 300 (threehundred) trillion…