Only Handies survive Dry Market's fall. Wets fall too whilst WTI raises eyebrows. Geopoltics and Covid will cause Yellowstones and Tsunamis...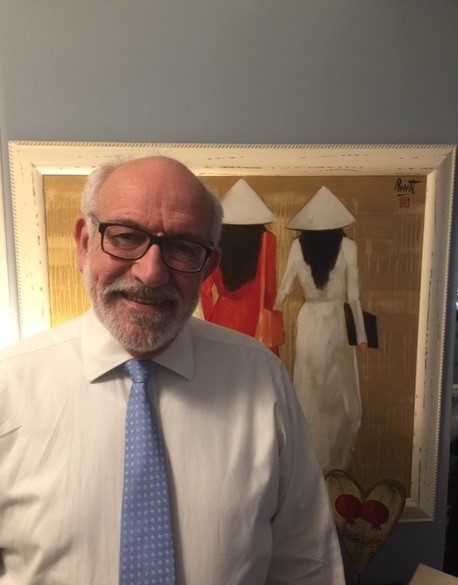 The BDI (Baltic Dry Index) lost 53 points since yesterday and now reads 1,327. Geopolitics with so many hot spots and already in deep Recession coupled with the despicable surging Coronavirus' anathema will indeed cause Yellowstones and Tsunamis if not contained here and now! John Faraclas' brief midweek recap:
The Capes' BCI lost 150 points as well as the 1,600 points threshold and now stands at 1,544 points…
One point lost from the Panamaxes' BPI now at 1,623 points and looks likely for an upwards reversal.
The Supras' BSI was down eight points at 1,141; again we are hoping for a reversal soon…
The Handies added three more valuable points to its coffers and now read 709!
The Wets falling proportionally …"badly"; the last published BDTI (Dirties) and BCTI (Cleans) stood at 497 – minus nine and 490 – minus 13 points respectively, both losing the 500 points threshold. CAUTION.
Rising WTI is bad news; a further US$ 1.33 was added and now at US$ 54.98 causes many issues for all, particularly for the poor – middle class 7.7 billion people on Planet Ocean.
Geopolitics as we have warned you are turning sour. Its nearly a fortnight since the change of guard and power in the White House and everybody expects a better, more realistic and problem solving presidency by Joe Biden. He has a colossal task and he and his administration have ONLY to succeed both within the USA but also internationally. Indeed he needs approval of a few trillions every month to make it happen.
Mind the MIGRANTS…
Watch out Turkey's double standard and double face behavior. We MUS NOT be fooled. NATO, the EU and mainly the USA must act swiftly and avoid mistakes of the past and indeed yesterday's. Once a Turk, always a Turk… This is not a NATO ally, but an enemy…
Greece and Cyprus cannot be fooled any longer.
The Middle East ticking bomb is there too..
The EU continues to be in a mess thanks to German dominated Brussels and wrong policies…
BREXIT bites for all – at the end of the day, a brave decision to leave given Germany's behavior… The examples? See how Germany treats Greece…
Mind the faulty line from Gib to Afghanistan and from the Caucuses to the Horn of Africa…
China continues flexing its muscles in South China Sea and against Taiwan but also trade-wise… distorting business for its own shake…
Central and South Latin America in tatters…
Africa? In total mess…
Watch out developments in Australia and the Sub-continent…
All in all: a very mess Planet Ocean…
The Coronavirus mess spreads further and we all await the Vaccinegate investigation… too man excuses and hype… Expect tsunamis…
Have a nice evening and continue to remain on guard from actions emanating from Pirates, Terrorists, Criminals and any Business Hooligans whatsoever wherever you are on Planet Ocean.  Once again a big THANK YOU to all who really care for all humans – Doctors, Nurses, Seafarers, Dockers, Port Authorities et al during this Coronavirus disaster!! We repeat: Do please invest in Hospitals including Equipment, Doctors, Nurses and any useful means to avoid further disasters! Become more disciplined and care for the Environment too. Lastly: Education and Training for all to be able to tackle these disasters. Let us work collectively together and NOT opt for a fistful of Dollars to restart the already collapsed global economy… which is in red US$ 300 (threehundred) trillion…