Anna Kaparaki / GIWA award in Shipping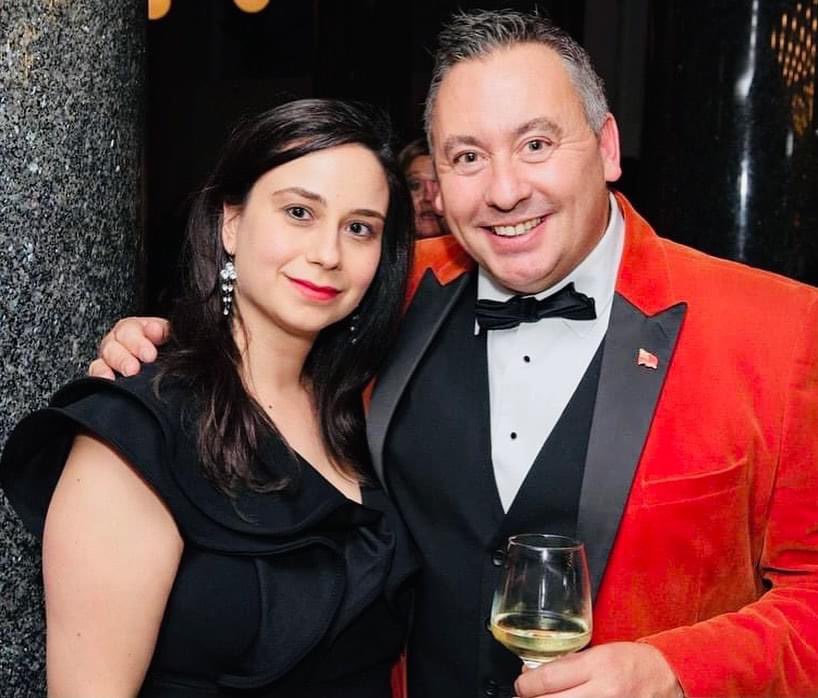 The 2nd GIWA Awards is on; we have received the following from Steven Jones, and we immy bring same to all our viewers' attention:
QUOTE
Anna Kaparaki / GIWA award in Shipping
Dear Mr. Faraclas,
Good morning and hope all is well given the Covid pandemic.
Have seen the GIWA announcement on the public voting and I am declaring my support for Anna Kaparaki's candidacy for the GIWA award in Shipping:
Lawyer Anna Kaparaki is among those shortlisted for the Greek International Women Awards, in the category of Shipping. Ms Kaparaki said that she was nominated "among nine talented and super-qualified Greek women." She appealed to potential supporters: "I would be grateful if you could please vote for me and help me achieve the GIWA award in Shipping. Public voting is on! You have the power!"
Moreover, reaching out to the two main sectors she deals with she said: "I am here for you all over Planet Ocean to offer both my Academic as well as my Shipping business legal support".
Public voting ends on the 1st of March.
Ms Kaparaki is a dual-qualified solicitor, specialising in marine and shipping law with a focus on shipboard and offshore casualty claims, hull and machinery claims, charterparty disputes and fleet purchase transactions. She is a member of the Law Society of Scotland and a Notary Public in Scotland. She was called to the Athens Bar Association in 2005 and is admitted to practice law before all Greek Courts of the First Instance, all Courts of Appeal and the Supreme Court. She is a Solicitor at Mackinnons Solicitors LLP, a shipping law firm in Scotland/UK. She is also a Lecturer in Maritime Law at Liverpool John Moores University (LJMU) from where she graduated with distinction after completing a Master of Science Degree in Maritime Operations Management.
Her master's thesis was related to the assessment of the legal challenges associated with the use of electronic bills of lading in the carriage of goods by sea. Before the above roles, she was an associate lawyer for over 10 years in an international law firm based in Athens. She was awarded an LLM in Private International Law from the Athens National and Kapodistrian University.
Ms Kaparaki is an active member of maritime organisations, including Liverpool & North West Propeller Club and WISTA (Women's International Shipping & Trading Association) UK & International. Ms Kaparaki made it last year to the Top One Hundred (100) most important Women of allaboutshipping.co.uk. Her support of our maritime network in Liverpool has been incredibly important, and she has helped us develop hugely significant links and bonds with LJMU, and with students across the region. Her enthusiasm and efforts to ensure this engagement is pivotal to our future development, and we massively appreciate Ms Kaparaki's involvement.
The Awards organisation says: "We celebrate, empower and recognize the incredible and influential Greek leading women whose stories are making an impact in the world that we live in. The achievements and life stories of these remarkable women create the content of our awards and their presence can make a difference in the way the world is evolving. We create a dynamic platform of like-minded people who encourage and applaud these efforts." The GIWA Committee consists of 11 volunteers who are established professionals with backgrounds such as law, business, marketing and finance. The Award Ceremony, in an online format, will be on April 11, 2021.
Kind regards and we wish every success for Ms Kaparaki. Look forward to seeing you in the City when all is hopefully back to normal.
Steven
Steven Jones FRSA
Head of Communications
Propeller Club Liverpool
www.propellerclub.co.uk @propellerists
propellerclubliverpool@gmail.com
UNQUOTE
For all viewers, please log here, read and vote!
Once again many Congratulations to Sofia Konstantopoulou and her GIWA team, The Judges and all involved as well as to Lili Piraki for her talented media communications acumen!
Wishing all shortlisted ladies candidates EVERY SUCCESS. We at www.allaboutshipping.co.uk are proud for all of them.