Neglecting climate change endangers ECB, Integrating ESG into commodities
Tuesday 9 February 2021 – Vol.12 Ed.6.2
Commentary: Neglecting climate change endangers ECB independence
By Rens van Tilburg in Utrecht
While European governments are trying hard to keep global warming below two degrees, their central banks are lowering the cost of capital for the biggest polluters. The European Central Bank and many other market observers have acknowledged climate risks continue to be mispriced in financial markets. The ECB neglects such unpriced climate risks at its own peril.
Read the full commentary on the website.
Meeting: Integrating ESG into commodities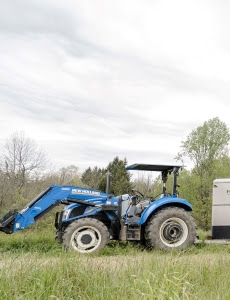 Tuesday 16 February, 16:30-17:30
The commodities sector has been hard-hit by the pandemic, dealing with operational hurdles and supply chain disruptions. Commodities are now riding high, with several big names re-entering the space. Hussein Allidina, former head of commodities at the Ontario Teachers' Pension Plan, discusses the future of the shift towards renewables, and how commodities can be viewed through the prism of ESG and sustainable investment.
Request to attend the meeting.