Hot Port News from GAC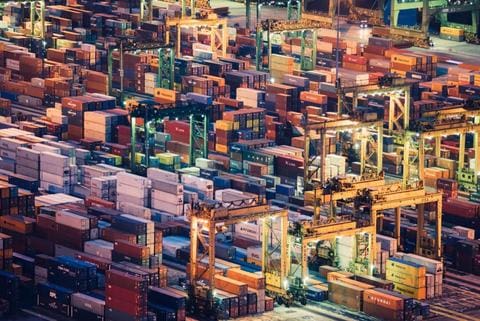 22-Feb-2021
PORT CONDITION STATUS UPGRADED
Buckeye Bahamas Hub, Bahamas
REVISED BERTHING POLICY AND TARIFF STRUCTURE
Hazira, India
Port condition status upgraded
Monday, February 22, 2021, Buckeye Bahamas Hub, Bahamas
Due to changing weather conditions, Buckeye Bahamas Hub upgraded its Port Condition Status to RESTRICTED (Selective berthing) yesterday (21 February).
Vessel berthing to the outer jetties will be on a selected basis as per our procedure.
Much improved marine conditions are predicted around mid-week.
(For information about operations in the Bahamas, contact the GAC Houston Hub Agency Center at hub.us@gac.com)
Source: Elnet Maritime – GAC network agent
Revised berthing policy and tariff structure
Monday, February 22, 2021, Hazira, India
Adani Hazira Port Ltd has published a revised Berthing Policy & Tariff Structure (BPTS) for its terminal, to come into force on 1 April.
For details of the new BPTS, as well as information about operations in India, contact GAC India at india@gac.com