BIMCOs Shipping Market Overview & Outlook, for oil tankers and container shipping No 1-2021-March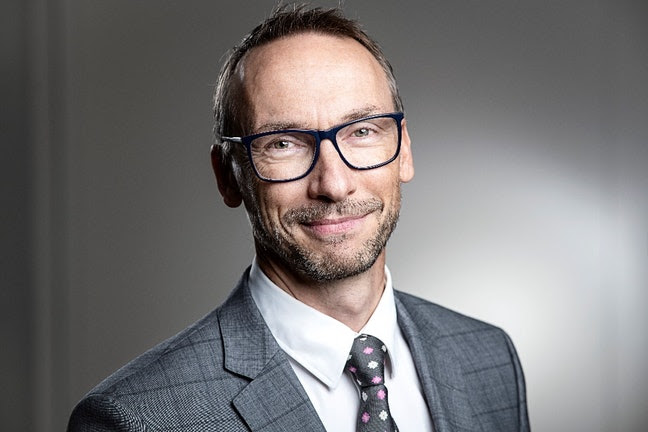 Tanker shipping: a tough year ahead as virus mutations and slow vaccine rollout hampers recovery
After a turbulent year, low demand looks set to plague the market in the coming months combined with too many ships fighting for too few cargoes in both the crude oil and oil product segments
Demand drivers and freight rates
The realities of the pandemic are setting in for the tanker market. The record-breaking Q2 2020 is a distant memory and, instead, the market faces a slow recovery with low demand, stock drawdowns in consuming countries (with products already where they need to be and therefore not being transported by sea) and loss-making rates. Perhaps the most notable example of this is on the benchmark Middle East Gulf to China trade where earnings (voyage revenue – voyage costs) have fallen from USD 250,354 per day in mid-March 2020 to USD -1,056 per day on 15 February; voyage revenues are so low they no longer cover voyage costs, let alone operating and financing costs. Average earnings for the whole market are slightly better …
When it comes to cargo demand, oil products were hit in different ways by the crisis; while some are already recovering, others have yet to see any meaningful upturn. Total EU seaborne imports of oil products ended 2020 down by 19.6%, with fuel oil performing the worst, plummeting 53.8% year on year. At the other end of the scale, gasoline imports – accounting for 10.9% of EU seaborne oil product imports –rose 5.1% to 17.4m tonnes. At almost half of total imports, gas oil imports fell to 77.7m tonnes (-11.4%).
[more in the report]
Fleet news
At 2.5%, the oil product tanker fleet growth expected by BIMCO is on par with the 2.4% increase in the market experienced in 2020. Crude oil tanker fleet growth is expected to decline from 3.3% in 2020 to 1.5% in 2021, closing in on its low point of 0.9% advance in 2018.
Outlook
Chart, bar chart, histogram
Description automatically generatedThe extended OPEC alliance (OPEC+), headed by Saudi Arabia and Russia, went through its up and downs in 2020 and the frailties revealed by the oil price war do not seem to be easily overcome. In early January, the grouping announced that, while Russia would be increasing production in February and March, Saudi Arabia would voluntarily cut its production by 1 million bpd. The different approaches reflect the countries' focuses, with Russia keen to limit growth in US market share and Saudi Arabia worried about production outpacing demand.
For shipping, if Saudi Arabian exports to China are replaced by Russian crude oil, it is good news, because exports from the Black and Baltic seas have to cover a longer distance than exports from the Middle East.
[more in the report]
Container shipping: continued disruption will ensure carrier profitability well into 2021
After a down and up year in container volumes, the current logjams in the system and unbalanced trades will take months to resolve, allowing carriers to profit from high freight rates, and tonnage providers to enjoy lofty charter rates. Once the situation normalises, however – and consumers begin spending more on services and less on goods – structural overcapacity will again become a focal point.
Demand drivers and freight rates
The new year has started on a high for carriers, as the imbalance in the market, congestion in ports, and a general equipment shortage drags on well into 2021. It is a much less positive development for shippers, though; as well as having to pay a much higher base freight rate – and, in many cases, considerable surcharges on top of that – they are seeing long delays in their shipments, causing problems for their supply-chain management.
The current disruptions to container shipping can be attributed to several factors, most importantly the stop-start nature of global container shipping demand in 2020, but also the slower turnaround times in ports as social-distancing measures limit shift sizes among port staff. By mid-February there were 20 containerships at anchorage bound for the port of Los Angeles, a number which in normal conditions is 0. Furthermore, anchorage waiting times are increasing, at around 8 days in mid-February with more ships on their way: around 85% of ships heading to Los Angeles are unable to go straight to berth.
The most obvious example of the disruption the COVID-19 pandemic has caused is …
[more in the report]
Fleet news
Just as container volumes and spot freight rates set records in the fourth quarter of 2020, so did contracting for ultra large container ships (ULCS). Though no month beat the record 20 ULCSs
ordered in September 2018, the 25 ships ordered in Q4 2020, with a total capacity of 0.54m TEU, is the highest quarter on record.
[more in the report]
Chart, waterfall chart
Description automatically generatedA further 15 15,000 TEU ULCS have been added to the orderbook so far this year. This includes 11 LNG powered ships in two separate deals, all of which will be built in South Korea. In February, another four 24,000 TEU ships were ordered.
Outlook
The short-term outlook for container shipping remains positive, as the current backlog of cargoes – and mismatch between where containers are and where they need to be – will not be resolved for months. BIMCO expects carriers to be busy repositioning until at least midway through the year. Furthermore, with the pandemic not yet behind us, and governments still providing support to personal income, spending on goods will continue to be high, promoting demand for container shipping.
Once a wide range of services – including restaurants, themes parks and gyms – re-open, however, and consumers return to spending a larger share of their money on experiences, the share of spending on goods will fall. This shift will be made starker by the fact that many of the goods that have been bought in 2020 are one-off purchases for home-offices, gyms or kitchen improvements, lowering the potential for container imports to continue growing at their current strength.
The long-term contracts currently being negotiated and fixed will provide a solid income stream for carriers throughout the year. As these account for by far the largest share of transported volumes and carrier income, the current strength of the contract market paints a promising picture for carriers' bottom lines this year, even if rates on the spot market start falling.
The tightness in container availability and high prices mean that some commodities, such as grains and forestry goods, have seen a temporary decontainerisation, both on trans-Pacific and intra-Asian trades. Instead, these goods are being sent on dry bulk ships, adding to demand for Handy through to Panamax ships. BIMCO has recently looked deeper into US containerised soya bean exports, which, in the first four months of the 2020/2021 season, accounted for 6.3% of total soya bean exports. BIMCO members can see the findings here.