Sustainability and digitalisation must go hand in hand to boost shipping industry, insists environmental management specialist Erle Kristin Wagle, eminent alumna of the Blue MBA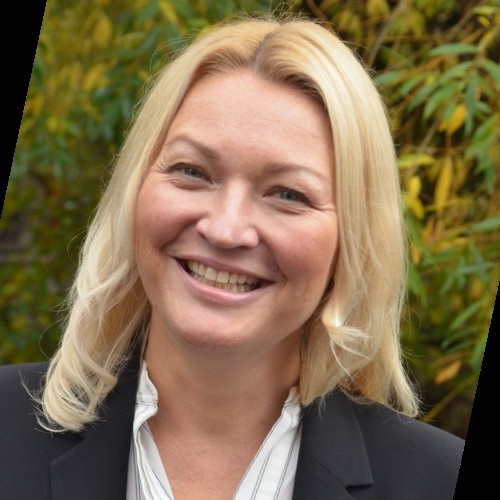 Erle Kristin Wagle has returned to making an impact in the maritime cluster after a break-out to work for leading environmental non-governmental organisation Bellona, known for its expertise on climate issues.
Ms Wagle has since the beginning of 2021 been business development manager at Kongsberg Digital, where she has a key role in helping ensure a sustainable, digital transformation of the maritime industry.
At Kongsberg Digital, she is working with state-of-the-art digital cloud solutions, digital processing models, maritime simulations, maritime digital twins (virtual replicas of ships) and establishing and maintaining long term, strategic partnerships.
Ms Wagle was the ambassador in Norway for the Executive MBA in Shipping and Logistics (the Blue MBA) from 2013 to 2018, having graduated from the Copenhagen Business School-based programme in 2011 with acclaimed results.
She has a clear view of the main goals that maritime executives must focus on to push forward the agenda of carrying out a sustainable, digital transformation of the maritime industry.
With increasing requirements for ESG (Environmental, Social, and Governance) reporting, financial disclosures of relevant figures and the need to measure up to the ambitious climate strategy set by the International Maritime Organization, the maritime industry is forced to make radical changes.
"The way I see it, requirements to adapt to new environmental regulations and digitalisation go hand in hand, as shipowners must have reliable data to be in control of their emissions, energy efficiency and waste figures," says Ms Wagle.
"Increasing reporting requirements have been a pain point, and of course we all want this automated. The investments in technology that enable that will have relatively short pay-back time if it saves the manual effort. And of course, it is not the emissions reporting itself that will enforce change, but data will enlighten the executives and ensure their focus is on areas that need to be improved."
What in her view is the current state of shipping's take-up of digital solutions in regard for instance to ship-to-shore co-ordination?
Ms Wagle says: "The challenges we have faced in the wake of Covid-19 have forced maritime executives to think differently and have accelerated the digital transformation. Hindrance to performing maintenance and other services have caused delays and breakdowns. More automation and access to remote services have become more important. Improved visibility, and remote ship health management and diagnostics will ensure that prompt corrective actions are taken without the need for service engineers to be on board. Also, online monitoring of critical equipment will prevent failure and reduce risk.
"Some segments have suffered during the pandemic: less cargo, delays and damaged cargo have led to loss in income, so efficient and safe operations are more important than ever. Accurate and timely data about a vessel's condition and performance will not only ensure that corrective actions are taken proactively but will give vessel owners information that enables optimal decisions in day-to-day chartering, time charter contracts and in sale & purchase of vessels."
What role can digitalisation play in preventing and analysing casualties?
"During the pandemic, crew change issues have led to fatigue and increased risk of injuries and errors. I think that the more we can automate, the less is the risk of injuries. Most accidents happen because of human error, and the human element must never be underestimated.
"Proper training is of great importance, but during the pandemic many training facilities have been forced to close, and travel restrictions have made physical training of crew difficult. This has opened a new market for digital, online simulator training, which will underline the need for simulator training available anywhere – anytime.
"Further, if you decide to make a digital twin of your ship, this can enable crew and officers to familiarise themselves with the ship and its equipment before they go on board. Such virtual copies will also enable seagoing personnel to simulate difficult situations on their ship – and ensure they know what to do if these occur.
"If an accident has happened, the twin will give the ability to simulate the situation and make realistic analysis that can support the investigation."
What are the main practical pathways to zero-emission vessels?
"There is no single answer to this question. If it is hydrogen, ammonia, batteries, dual fuel configurations or interim fossil solutions like LPG and LNG, it will all depend on type of ship, the nature of the trade and the development of technology and infrastructure. The important thing is that you map the opportunities you have, look at each scenario's business case and choose what is viable for your trade, your business, and your vessels. What is for sure, is that we are in an industry in change."
Ms Wagle has been closely concerned with such maritime change: in all, she has had 20 years of experience in the sector, with a solid track record of delivering large and complex projects in a global environment. This has included much practical input into implementing sustainable productivity. Before her work with Bellona, she was heading the of global fleet performance team in the BW Group, where she was responsible for continuous improvement of energy efficiency and environmental performance of the fleet of some 150 vessels. She has been a key member of numerous joint industry projects to front initiatives for environmentally friendly shipping and she also chaired the environmental committee of DNV in 2017.