Eleni Letoni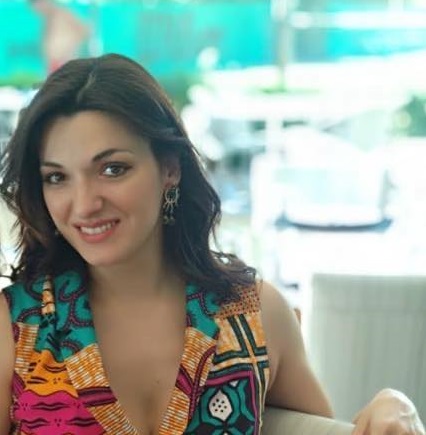 «Do it with passion or not at all»
This is the moto that describes best the mentality of Eleni Letoni. Change is the only thing that doesn't change in her life.
She grew up in the countryside – in the North of the island of Evia, Greece – and moved to Athens in 2002 in order to study at the Athens University of Economics & Business (AUEB). She graduated with honors from the Department of Business Administration with a major in Marketing in 2007, while working as a Sales Executive at a large import company of Luxury Goods since 2006.
She was promoted to Sales / Brand Manager for Greece and Cyprus in 2008, with extended responsibilities including regular business trips to Greece, Cyprus and Italy, direct commercial actions with major clients in Greece and Cyprus and close collaboration with the Head Office of the Company in Milan on commercial results and marketing activities.
She resigned in 2010 in order to continue her studies abroad and moved to the United Kingdom. During the academic year 2010-2011 she studied Cultural Policy and Management at City University London, where she obtained her Master's Degree.
Moving back to Athens Greece in 2011, she spent a year volunteering at the Hellenic History Foundation, heading research programs, delivering speeches and managing productions of documentaries on Modern Greek History. In parallel, she completed e-learning courses of Harvard University and the University of Pennsylvania on Ancient Greek History and Literature.
In 2013, her journey in Shipping commenced, as she started working at the Bureau Veritas Piraeus office in the Sales and Marketing Department, directly reporting to the Manager Mrs Paillette Palaiologou.
In 2018 she was promoted to Communications, Sales & Marketing Coordinator for Greece, Cyprus and Malta. Among her responsibilities are the coordination of the launching of the Bureau Veritas HBSA Regional and Technical Committees, of the communication activities of the Piraeus, Limassol and Balzan offices and of the Corporate Social Responsibility Policy of the Group.
She remains passionate and eager for the next challenge around the corner.
+ + +
www.allaboutshipping.co.uk continues the presentation of the women who made it in the Top 100 Women in Shipping for 2020; we look forward receiving each one's story in 400 to 700 words.
N.B. Eleni Letoni was in place 46th in 2020 and 50th in 2019.