Announcing the Global Bunkering Summit 2021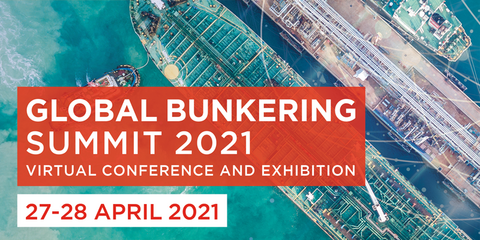 Bringing Together The International Marine Fuels Industry
Petrospot's second annual Global Bunkering Summit will build on the huge success of the world's first global online bunker conference, GBS20 in September 2020, which attracted almost 1,100 registrations from 73 countries.
GBS21 will pick up the themes and challenges debated in 2020 and will remind the global bunkering sector why so many people from all over the world trust Petrospot to present the most professionally organised, easily accessible, information-packed and fully inclusive online bunker conferences.
With travel to overseas events still impossible for now, GBS21 will again unite the international bunker industry, entirely FREE OF CHARGE, promising live panel discussions and Q&A, chat, messaging and meeting facilities, an online products and services showcase and, as always with Petrospot, serious high-level content and great networking.
Speaker Opportunities
We're pulling together an excellent programme of panel discussions and presentations but there are speaker opportunities available. If you are interested in speaking, joining or moderating a panel discussion, please email LBH@petrospot.com
Sponsorship Opportunities
POSITION YOURSELF AS A MARKET LEADER AND GENERATE LEADS
For sponsors and exhibitors, visitor data is automatically captured for future follow-ups, providing a fast and efficient way to reach a large number of potential clients.
LEARN MORE ABOUT THE EXHIBITORS PACKAGE
GLOBAL BUNKERING SUMMIT | FIND OUT MORE