Building Mental Health Awareness & Literacy – New!!!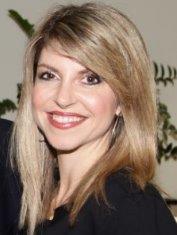 A course in live virtual classroom
Indications that seafarers, like employees on shore, may be suffering from ill mental health, have drawn special attention to the need to raise mental health awareness in the maritime industry. Concerted efforts to improve welfare at sea include preventive measures that will enable organisations to detect and treat mental health problems as early as possible so as to minimize chronicity as well as consequences and costs of mental ill health. One such measure is to raise mental health awareness, as well as literacy, with regards to the leaders, the supervisors and the managers onboard vessels.
Aim
The aim of the course is to familiarize participants with the range of the most common mental health conditions, to facilitate reflection on their role and responsibility towards the welfare of the crew and, to provide them with a methodology which will help them respond effectively to signs of mental ill-health.

By the end of the workshop, participants will have a solid understanding of:
How mental health manifests through our performance, relationships and actions
The main categories of mental health disorders and the symptoms associated with each of these
How to identify mental ill health signs and how to communicate with people suffering from mental health issues
A well-researched mental first aid method
Their own role in supporting the crew's mental and physical well-being
About the course
The proposed workshop will draw from scientific insights from the fields of Organisational Psychology and Mental Health. The workshop will be interactive and it will combine teaching material from the aforementioned fields with case studies as well as input from participants.
| | |
| --- | --- |
| Date: | 8 April 2021 |
| Location: | Live Virtual Classroom (link to be provided) |
| Time Schedule: | 10:00hrs – 17:30hrs |
| Trainer: | Ms. Mariangela Zanaki, Psychologist, HR Consultant, DNV's Maritime Academy Trainer |
| Course Fee: | EURO 400/delegate (plus VAT) |
| Enrolment Deadline: | April 1st |
Equipment required: This course will be conducted online, therefore an internet connection is required. Interaction between the trainer and participants will still be encouraged.
Make sure you connect through a PC or laptop with sufficient screen size. A connected camera, microphone, or audio headset during the course will enhance the quality of training.
To enroll in this course, please visit online our New Training Portal.
From the DNV GL Maritime Academy web page you will enter seamlessly into the portal either:
– by clicking a specific course or
– by hitting the "Select your country" button.
Through our training portal you may always keep yourselves updated with the upcoming public courses scheduled from our Academy.
Our updated Maritime Academy Hellas Training Courses Schedule is attached in this message.
Should you require any further information or clarification, please do not hesitate to contact us.
We look forward to welcoming you.
Best Regards,

Vassilia Dimitrakou
Senior Academy Advisor
Maritime Academy Hellas
Maritime Service Centre & Advisors