French vaccine phobia melts away… plus more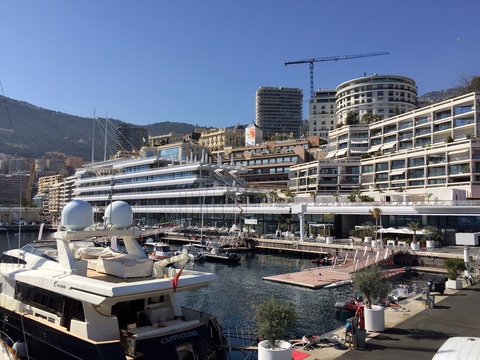 Good Morning Monaco – Friday, April 9, 2021
French vaccine phobia melts away
Enthusiasm for vaccines has risen sharply in France, from 42 percent who wanted to be vaccinated last December to 70 percent earlier this week.
Happy ending for yacht transporter
A salvage team contracted by the Norwegian government has successfully boarded the Eemslift Hendrika yacht transporter that earlier in the week encountered severe difficulties in the North Sea, forcing her crew to abandon ship.
Eleven new coronavirus cases, eight recoveries
Eleven Monaco residents tested positive for coronavirus on Thursday, April 8, along with eight full recoveries.
RAMOGE unveils 2018 campaign results
The results and discoveries of the RAMOGE Agreement's 2018 exploration campaign have been published in full on the RAMOGE website.
Delahaye from 1936 bound to cause a buzz
Headlining the Bonham's sale on April 23, coinciding with the Monaco Historic Grand Prix weekend, is a very special 1936 Delahaye 135 S.
Prince Albert 1 and his contribution to health in 20th century
As part of centenary celebrations, the Prince Pierre Foundation has brought historian Georges Vigarello to the Théâtre des Variétés on Monday, April 12, for a retrospective of the contributions of Prince Albert I of Monaco in the field of hygiene during the 20th century.
DULY NOTED: Residents who subscribe to Monaco Telecom's LaBOX will be able to follow the semi-final of the EuroCup basketball free of charge for the return leg of AS Monaco Basket against Gran Canaria. It's on the RMC Sport 2 channel on Friday April 9 from 20:00. Monaco Telecom TV subscribers can also benefit from Eurosport channels free of charge for the entire month of April.