"Plain" sailing for the Dry Market, caution on the Wets… Expect jeopardy in Geopolitics and issues that are more new with Coronavirus' Vaccines et al…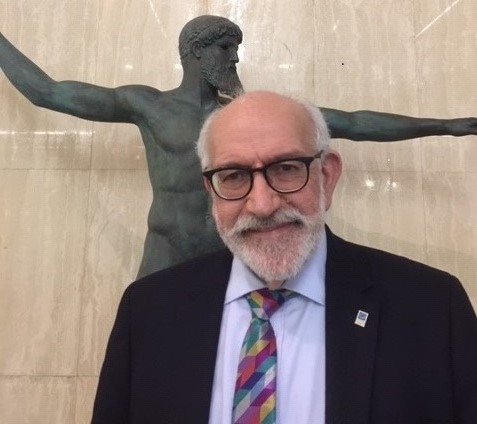 The BDI (Baltic Dry Index) begun the week with a good 47 points plus and now stands at 2,432 points from 2,285 last Friday 16 April 2021 , but nothing is for granted…. Wonder what will happen with the Wets as the fall continues… Geopolitics in jeopardy… with Coronavirus' Indian mutation added… global mess with 3,000,000 plus dead continues. John Faraclas' daily brief recap:
The Capes had a mild 37 points plus and now the BCI reads 3,476…
Panamaxes nearly got 100 plus points and now the BPI reads 2,441 – plus 94…
29 plus points for the Supras' BSI now at 1,878, and
A minor upwards shift – eight points in particular for the Handies' BHSI, now standing at 1,014.
So, all in all an upwards Dry Market but recent year's volatility – both sort and long term, is a guide for CAUTION… Every single plus point counts…
The Wets still falling; the last published BDTI (Dirties) and BCTI (Cleans) stood at 603 – minus two and 524 – minus 15 points respectively. CAUTION…
The WTI was up 30 cents since yesterday and now reads US4 63.43. Once again, we reiterate the view that ultra-caution should be observed as this rise of US$ 23,43 – from the US$ 40 mark, only disasters will bring…
In Geopolitics we live in a shifting sands environment with very mixed alliances on a global scale coupled also with religion and economic destruction. The War is on, .- (full stop and period). In our forthcoming midweek recap, we will analyse the lot.
Coronavirus' mutations increase as well as deaths, cases and ICU worldwide. Remain firmly discipline as a citizen and the Governors must become more responsible.
Don't forget that we are witnessing Planet Ocean's worse ever Recession and many despicable things can happen; be alerted… For sure, due to inability and bad performance of Centre-right regimes, we might end up with loony lefty ones… CAUTION! The handling of Coronavirus plays a pivotal role. To avoid any misunderstanding, we are strongly opposing centre-left regimes… International politics too and religion are issues not to be ignored…
Have a nice evening, and continue to remain on guard from actions emanating from Pirates, Terrorists, Criminals and any Business Hooligans whatsoever wherever you are on Planet Ocean.  Once again a big THANK YOU to all who really care for all humans – Doctors, Nurses, Seafarers, Dockers, Port Authorities et al during this Coronavirus disaster!! We repeat: Do please invest in Hospitals including Equipment, Doctors, Nurses and any useful means to avoid further disasters! Become more disciplined and care for the Environment too. Lastly: Education and Training for all to be able to tackle these disasters. Let us work collectively together and NOT opt for a fistful of Dollars to restart the already collapsed global economy… which is in red over US$ 300 (threehundred) trillion…