Minor Panamaxes' "setback" but BDI firmer; Wets still an issue… Geopolitics still perplexed and Covid calls the shots…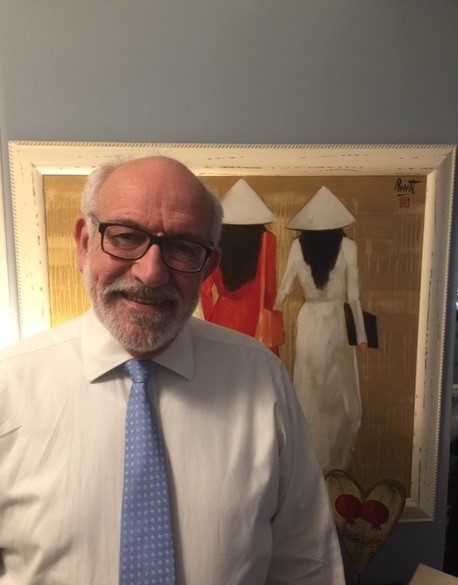 The BDI (Baltic Dry Index) gained 40 points since yesterday and now stands at 2,750. Penny for your thoughts with respect the uncertainty surrounding the Wets.  Never ever before Geopolitics were in such a state like a Pandoras' Box… of revelations… Coronavirus claims over 3,000,000 deaths. John Faraclas' brief daily recap:       
The Capes' BCI was modestly up 63 points at 4,077 enjoying hefty earnings.
The Panamaxes BPI fell four points but no worries… At 2,690, all is more than fine…
Supras' BSI surpassed the 2,000-point threshold and now read 2,037…
A good 28 points plus for the Handies' BHSI, now at 1,071 is more than good news.
So, all in all a buoyant dry market and we do not want to hear complaints whatsoever; obviously keep an eye on Geopolitical developments and …Covid…
The Wets are in dire straits position… The last published BDTI (Dirties) and BCTI (Cleans)  stood at 605 – plus two and 489 – minus 17 points respectively with the latter losing the 600 points threshold. CAUTION…
The WTI was up …eight cents since yesterday at US$ 61.43 (from US$ 61.35)… Once again: C A U T I O N. We MUST go back to the maximum of US$ 39.99…. Add Climate change and Environmental issues and wonder the count down …and goodbye (?) to oil…
As mention in the preamble as well as in previous coverage, Geopolitics are in a point of no return as:
MIGRANTS and all the issues surrounding them continue to bother society in its entirety. US President Joe Biden increased the annual intake of Migrants… In the East and Europe though things are total different with erratic Turkey and the mess and ineffective policies and reactions from German led EU in Brussels…
The EU is in total financial disarray as well as in a "deadlock" on how to counter with Russia…
The two faulty lines, particularly the one from Gib to Afghanistan and from the Caucuses to the Horn of Africa, continue to produce toxic reactions and Peace is at stake…
Greece and Cyprus as well as other nations bordering or being close to Turkey suffer in one way or another from both the Turkish as well as EU bulling! Shame…
BREXIT has a long way to go…
At the other side of the Atlantic, nothing has really changed except that President Biden and his administration are doing their best to upturn the situation within and abroad… so that America continues to govern Planet Ocean…
In the Central and South America: still the same situation…
China is pressing hard all over, but the Beijing regime has to understand that Rome was not built in a day, plus that the West will never give in to the Chinese multi "attack", mainly on this multi—facet trade war. Australia, as we predicted "victimised" the Chinese.  In South China Sea too as well as in the case of Taiwan, just wait and see…
Africa: Unfortunately, still the same…
Australia… getting better…
Did I hear you say Coronavirus? Well then: with over 3,000,000 million dead all over Planet Ocean and counting, with more mutations – see the new Indian one bringing hell to the Subcontinent and beyond… CAUTION… Things go from worse to worse and the fight between the pharmaceutical companies continues… Coronavirus impacts Science, Technology, Engineering and Mathematics – the famous STEM… Watch as same enfolds… All and everything changes!!!!
Today we celebrate the 51s anniversary of Earth's Day and we MUST begin the change or life on Planet Ocean will deteriorate in all sectors…. Wake up! Climate Change, dictates many changes; do not ostracize… It is us spoiling the environment and overstaying our welcome that brought viruses such as Covid-19 and dozens of others… Simultaneously all this mess brought over-borrowing in many, almost all nations and with the current Recession, expect hell…
Mind me we are experiencing also the fourth industrial revolution with whatever this entails…
Have a nice evening, and continue to remain on guard from actions emanating from Pirates, Terrorists, Criminals and any Business Hooligans whatsoever wherever you are on Planet Ocean. Once again a big THANK YOU to all who really care for all humans – Doctors, Nurses, Seafarers, Dockers, Port Authorities et al during this Coronavirus disaster!! We repeat: Do please invest in Hospitals including Equipment, Doctors, Nurses and any useful means to avoid further disasters! Become more disciplined and care for the Environment too. Lastly: Education and Training for all to be able to tackle these disasters. Let us work collectively together and NOT opt for a fistful of Dollars to restart the already collapsed global economy… which is in red over US$ 300 (three hundred) trillion…