American Club member Alert (April 23, 2021) Re- PRC: Navigational awareness before and after imminent local fishing bans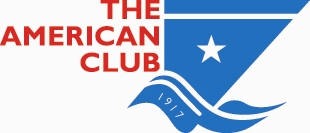 APRIL 23, 2021
PEOPLE'S REPUBLIC OF CHINA (PRC): NAVIGATIONAL AWARENESS BEFORE AND AFTER IMMINENT LOCAL FISHING BANS
The PRC Ministry of Agriculture and Rural Areas has issued a notice banning fishing in certain coastal areas for a period of four months from May 1, 2021 to September 1, 2021. As a result, it is likely that the density of fishing boats just prior to and after the ban will increase significantly.
The fishing ban will go into effect in these areas:
Bohai Sea;
Yellow Sea;
East China Sea;
and South China Sea (including Beibu Gulf) to 12○ north latitude.
A detailed summary of the ban is contained in the attached, Notice of the Ministry of Agriculture and Rural Areas on Adjusting the System of Summer Fishing Ban.
A Mandarin translation of this document can be found by clicking here.
Members are encouraged to ensure that their vessels' crew exercise special diligence in maintaining a proper lookout while navigating these areas, and remain in close contact with the local vessel traffic control center and pilot station to avoid any potential incidents with the fishing vessel fleet.
Your Managers recommend that Members take note of this information and be guided accordingly. They also wish to thank the Club's correspondents, Huatai Insurance Agency & Consulting Services, Ltd., for their assistance in providing the information contained above.