Hot Port News from GAC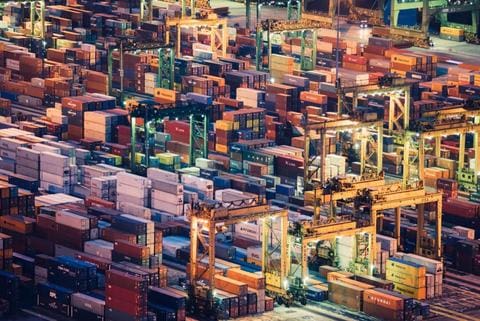 24-Apr-2021
WORLD HOLIDAYS: 25 APRIL-8 MAY 2021
Worldwide
BREAK THE CHAIN CAMPAIGN: TERMINALS CLOSED FOR WEEKEND OPERATIONS
Kandla, India
World Holidays: 25 April-8 May 2021
Saturday, April 24, 2021, Worldwide
Public holidays around the world in the coming two weeks include the following:
Sun 25 Apr – Egypt Sinai Liberation Day
Mon 26 Apr – ANZAC Day (Australia & New Zealand)
Tue 27 Apr – South Africa Freedom Day
Tue 27 Apr – Netherlands King's Day
Wed 28 Apr – Gibraltar Workers' Memorial Day
Fri 30 Apr – Greece Orthodox Holy Friday
Fri 30 Apr – Good Friday (Eastern Church) (Lebanon)
Fri 30 Apr – Denmark General Prayer Day
Sat 1 May – Labour Day
Sun 2 May – Orthodox Easter Sunday (Greece, Cyprus, Lebanon)
Mon 3 May – Orthodox Easter Monday (Greece, Cyprus)
Mon 3 May – Poland Constitution Day
Mon 3 May – Egypt Sham El Nessim (Spring Festival)
Tue 4 May – King's Coronation (Thailand)
Wed 5 May – Netherlands Liberation Day
Wed 5 May – Arrival Day (Guyana)
For information about operations around the world contact the respective GAC office. Details may be found at www.gac.com
Break The Chain campaign: Terminals closed for weekend operations
Saturday, April 24, 2021, Kandla, India
Due to a sudden massive surge in COVID-19 cases, all the Terminal Operators at the Port of Kandla have unilaterally decided to Break the Chain of infections by agreeing to close terminal operations during weekends (Sat-Sun) starting today (24 April), until further notice.
This will not affect vessel operations at the ports. Only arrival/departures of tanker trucks to load/unload cargo from various storage terminals will be disrupted during the weekends.
For further details and updates, as well as information about operations in India, contact GAC India at india@gac.com
GAC is a global provider of integrated shipping, logistics and marine services dedicated to helping customers achieve their strategic goals at thehighest levels of quality, safety and compliance.