Arriving UK passengers bussed to testing centre… plus more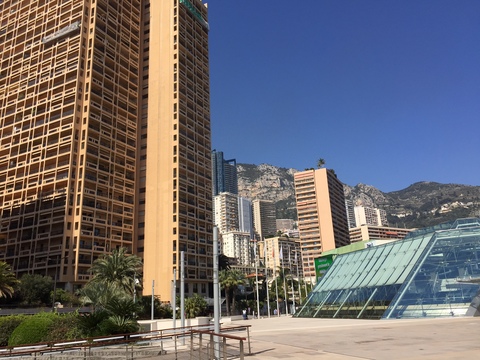 Good Morning Monaco – Thursday, April 29, 2021
Arriving UK passengers bussed to coronavirus testing centre
 The only UK airline currently serving Nice is British Airways, and to be able to fly on the usually overcrowded service travellers have needed to provide a negative PCR test less than 72 hours old. However…
NEWS.MC partners Monaco Ocean Protection ChallengeNEWS.MC is excited to announce a partnership with the 2021 edition of the Monaco Ocean Protection Challenge.
Trees come back to Larvotto Beach as summer season approaches
Work has continued throughout the coronavirus pandemic on the reopening of Larvotto Beach, as the Monaco Government prioritises getting life back to normal by this summer.
Top woman sailor plays tribute to hero nurses
On Tuesday this week Alexia Barriera met 27 first-year students of the 2020-2023 class of the Nursing Training Institute (IFSI) of the Princess Grace Hospital Centre, of which she is the godmother.
Monaco midfielder tests positive for coronavirus
After AS Monaco's victory away against Angers SCO on Sunday, April 25 the Principality's midfielder, Aleksandr Golovin has tested positive for coronavirus.
Five new cases among residents on Wednesday
Monaco's health authorities reported five new coronavirus cases among residents on Wednesday, while four residents were declared fully recovered.
DULY NOTED: Eighteen serving senior French army officers are to be court-martialled for signing an open letter published last week calling for tougher action in the face of Islamist attacks.
Meanwhile, in the UK a 71 year-old lay preacher has been arrested for repeating from a soapbox outside Uxbridge Station the words of Genesis 1: "So God created man in his own image, in the image of God he created him; male and female he created them." He has been charged with a public order offence, a police spokesperson said.