"Never waste a good crisis"…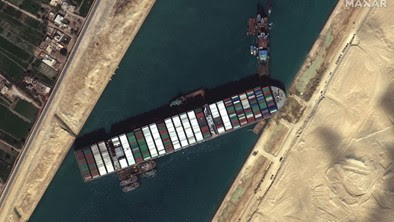 to learn… as the saying goes and this is so true in the current situation.
In 2020 as well as in the first months of 2021, ports around the world have been hit by delays and backlogs caused by different factors including low schedule reliability and cancellations of calls, a surge in demand, a lack of empty containers, COVID-19 related restrictions such as mass quarantining, social distancing, and lockdowns and more recently the Suez incident.
Across different industries, on a scale beyond CIOs' most ambitious expectations, digital transformation was a good means to meet the challenges of the global pandemic.
The turmoil currently facing ports and global supply chains has certainly speeded up the introduction of new solutions and processes. However, the resilience that characterizes many maritime logistics chains is not only the result of the introduction of more technology. It has also to do with the mobilization of all stakeholders, particularly those who perform activities "where all cumulated inefficiencies/weaknesses of maritime logistics chains appear", i.e. ports.
It is always "entertaining" to hear experts providing advices on how technology or miraculous applications could solve congestion in ports when those actually may not really know how ports function on daily basis or do not understand the root problem or the real causes of port congestion.
In recent exchanges, it was very surprising to realize how limited is the knowledge about the impact of activities taking place upstream and downstream ports and how it may be significant in aggravating or alleviating congestion.
In parallel of technology, what is needed is a better dissemination of the knowledge about the interdependence of all actors of the maritime logistics chain and how decisions to withdraw maritime capacities, to delay arrivals of ships, to miss a truck appointment slot, to postpone the departure of a train shuttle can have tremendous impact on the organization of ports and hinterland transport modes not only for few days but over much longer periods.
"Never waste a good crisis"… to learn some lessons. The recent event in the Suez Canal has also revealed some risks and weaknesses in maritime logistics chains that compel us individually and collectively to reflect advantages and disadvantages of current economic models. But to conclude on a positive note, the Suez incident has also thrown light on the remarkable resilience of EU port stakeholders who are currently mobilized to absorb the consequences of the incident without any advertisements…