Winning the Roaring '20s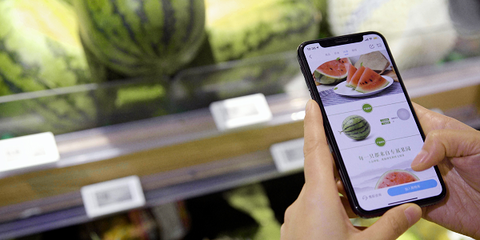 How Companies Can Get Ahead Latest
Thinking on Consumer Products, Retail, Fashion & Travel
Future of Retail
The future of retail is happening right now. The first video in BCG's series on the future of retail takes us to China to learn how customers and retailers both benefit from an omnichannel experience that gives the customer infinite pathways.
CLICK TO WATCH
With Business Travel Up in the Air, What's Next for Airlines?
Even with the apparent success of the COVID-19 vaccines, the future of business travel is mixed. Companies must be adaptable amidst uncertainty while they continue to look to the future.

The Creative Destruction of Fashion Marketing
Although fashion shoppers' expectations have changed dramatically in recent years, few fashion brands have advanced their marketing capabilities accordingly. They must.

Five Imperatives for the Future of FMCGFast-moving consumer goods (FMCG) is a sector that has long enjoyed the benefits of a strong, legacy value creation model, which has enabled year after year of profitable growth for industry leaders. But in recent years, explains BCG's Rohan Sajdeh, cracks have started to form in this model and value creation in the sector has stalled. What has happened? And how can companies turn things around?

WATCH THE VIDEO Contact Our Leaders
ROHAN SAJDEH
Global Leader, Consumer & Retail
sajdeh.rohan@bcg.com

DAN WALD
Consumer Products
wald.dan@bcg.comCHRIS BIGGS
Retail
biggs.chris@bcg.com
JASON GUGGENHEIM
Travel & Tourism
guggenheim.jason@bcg.com
JAVIER SEARA
Fashion & Luxury
seara.javier@bcg.com

Stay Connected
Subscribe to BCG
Once you have created an account, visit My Subscriptions to begin receiving inspiring thought leadership, our latest insights on numerous and diverse topics of interest, and our most popular reads.