Rich pickings for the Dry Markets; Wets …up an iota. Geopolitics coupled with the worse Recession ever and uncontrollable Coronavirus will bother Humanity…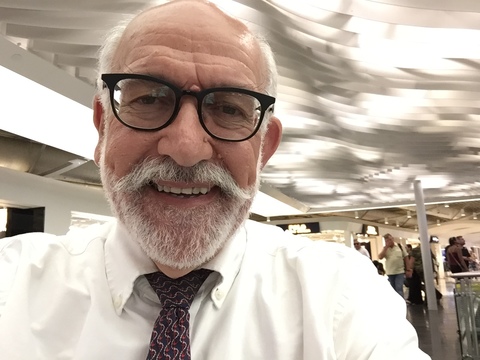 The BDI (Baltic Dry Index) gained 109 points since yesterday and now stands at 3,266 points! Capes …thrive! Planet Ocean is on fire with Geopolitical Tsunamis underway, coupled with a deep Recession despite spin doctors views and ratings. The harsh reality is here to stay as we enter Armageddon and the Coronavirus anathema unfortunately, greatly contributes to these despicable days we live in. John Faraclas' brief midweek recap:
The Capes' BCI was up 224 points surpassing the 5,200 to 5,400 points thresholds and now stands at 5,404!
Good performance from the Panamaxes'  BPI now at 2,848 – up 124 points, surpassing the 2,800 points threshold.
Five valuable plus points for the Supras' BSI now at 2,135 – following yesterday's drop of 14 points..
A tenner plus for the Handies' BHSI now reading 1.166 points.
So, NO complaints please – you know to whom we refer to, but be CAUTIOUS as nothing can be taken for granted. We "fear" this euphoria might be a stocking exercise…
The Wets "gained" momentum with plus symbols; the last published BDTI (Dirties) and BCTI (Cleans) stood at 604 – plus two and 455 – plus four points respectively. Hope? I guess there is something very odd here; time will tell?
The WTI ends up the day at US$ 65.63 which is six cents down since yesterday (US$65.69)… This leaves Planet Ocean's 7,7 billion people in total mess. C A U T I O N!!!
We eagerly await to see how the Cruise Industry will perform as well as Maritime Tourism… In general Tourism will test too many issues this year… CAUTION!
We are at a turning point vis-a-vis Shipping Technology and the Environment and as mentioned recently go for full eco ships as well full technologically viable ships… This is the only way ahead… Indeed we are moving to a new era and we have long ago hinted that Shipping will be Shipping for the very, very, very few!
Geopolitics will upset us all…
MIGRANTS on top of the real headlines!!! For a start the EU remains divided on the issue, its handling and above all on its effect to Europe's' nations. SHAME! As in the past we have demonstrated what was happening with stowaways on board mainly cargo ships and the repercussions for her master, ship and company and how authorities were tackling the issue, wonder what authorities do today… Wake up and stop this nonsense or else…
USA's Secretary of State visit in Ukraine means a lot to all sides of the problem… Wonder how president Putin will react… President Biden and his Administration are determined too and his has expressed his views on the issue as well as pointing to president Putin and accusing him… CAUTION!
China flexing its muscles in South China Sea and around Taiwan makes the USA being in full readiness as well as its allies in the region… Watch this space too…
Turkey will cause havoc in the region and all nations in its periphery MUS be ready for war; end of the story… Does the UN cares about Human Rights in Turkey? Does the EU has a say? CAUTION!
The situation in the faulty line from Gib to Afghanistan and from the Caucuses to the Horn of Africa remains the same and wonder after the Americans departure from Afghanistan what's next there…
The EU lives in borrow time given the double deep Recession… Spain, Italy and Greece have to learn to swim alone… the other EU members too but need a new remedy. To apply a pragmatic and viable remedy you need L E A D E R S implementing their own vision which in theory sounds appropriate; observing its performance though needs sour tears and sacrifices.
Mind the Fishing issues between UK and France in the Channel Islands and in particular Jersey…
BREXIT… BREXIT… BREXIT…
Local elections in UK with London the focal point. Can Sadiq Khan win and deliver? Delivery is the name of the game, not winning! London is London and Faheer Thames needs THE LEADER!
More Geopolitics tomorrow.
The Coronavirus Anathema is turning Planet Ocean upside down… From A to Z, I guess we stand in F… at best… Save India here and now; in this way we can save Planet Ocean… There is more to come on Covid… Vaccinate all and embark in a CONVERGENT so to speak Vaccine as well as Medicines… Relaxing measures in some countries is one thing, coping with a possible surge afterwards yet another!
Have a nice evening and continue to remain on guard from actions emanating from Pirates, Terrorists, Criminals and any Business Hooligans whatsoever wherever you are on Planet Ocean. Once again a big THANK YOU to all who really care for all humans – Doctors, Nurses, Seafarers, Dockers, Port Authorities et al during this Coronavirus disaster!! We repeat: Do please invest in Hospitals including Equipment, Doctors, Nurses and any useful means to avoid further disasters! Become more disciplined and care for the Environment too. Lastly: Education and Training for all to be able to tackle these disasters. Let us work collectively together and NOT opt for a fistful of Dollars to restart the already collapsed global economy… which is in red over US$ 300 (three hundred) trillion…