Capes turbulences… Wets low. Mind Geopolitics and Covid's spread.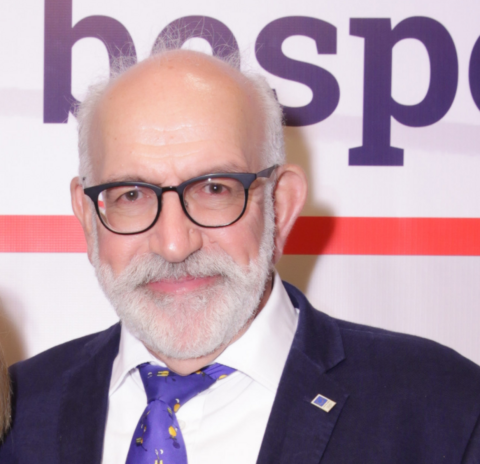 Minor Capes' hiccups could prove nasty; let's hope not, but hold a small basket… Wets still low. Geopolitical turbulences and Coronavirus' anathema will bother us for a long time, possibly for ever, unless we see the Recession easing. John Faraclas' daily brief recap:
The BDI (Baltic Dry Index) gained 14 points and now stands at 3,254, despite Capes' BCI falling 41 points and losing its 5,100 point-threshold. As said in the preamble: let's hope no, but…
The Panamaxes BPI was up 68 points at 3,082…The Supras' BSI continue to gain ground and now stands at 2,245 – up 29 points…
Still plain sailing for the Handies' BHSI now at 1,223 – up 20 points.
A good but enigmatic Dry market with possible volatile results…
The Wets managed to gain some minor single digit points which of course the count particularly now in these low levels; the last published BDTI (Dirties) and BCTI (Cleans) stood at 606 – plus one and 504 – plus two points respectively. Wonder when we shall see for both the 1,000 points safety level…
The WTI was up 36 cents and now reads US$ 65.28; very very very bad news.
On the Geopolitical front, the flare-up in the Middle East with Israelis and Palestinians is "back" to square one, and same MUST be diffused asap as no one wishes to see an all-out war – unless same is purposely projected to happen… CAUTION, as the Suez Canal cannot afford another closing like the one in 1967, nor another closing of East Med – in general, the Med and Black Seas will have issues… Winners talk, Losers don't. Both sides seems they look forward in announcing triumphs at the despicable cost of human lives, particularly young children. E N O U G H or else.
Migrants numbers continue to rise and will rise further given the improved weather conditions both for the short and long haul – from Turkey's Anatolian Coast to Greece's Aegean Islands and from North Africa to Italy – manly Lampedusa; mind those crossing over in the British Channel too… Despicable events and dangerous crossing; we fear of more accidents and deaths. This terrible situation must end, but where is in this instance the will and determination of the EU's mandarins in Brussels to end this? Where is NATO? Wonder why FRONTEX since 2010 hasn't done the job… Who is really to blame? I fear mess in the Greek Islands if situation isn't solved. They have all to go back. Enough is enough. We dead well KNOW who are the real Migrants and Asylum Seekers and who are NOT. It's a pity to see MIGRANTS destroying the social cohesion in Europe, particularly in small mainland communities and Islands. Wake up!
Recession bites, the USDollar is about to enter a big adventurous period… CAUTION.
The Queen's Speech today in Parliament was an interesting one; a Brave Royal on all counts! Taxes are needed and Boris Johnson's Government has to tackle the highest public borrowing sine the end of WWII. CAUTION. Scotland needs attention which means more money to keep the Union and NHS more support to streamline its operations given also the COVID-19 mess. Ambition is the buzz word for the British PM!
At the other side of the Atlantic in the USA, what was that ransomware cyber attack shutting down the Colonial Pipeline…? Hopefully tomorrow all will be fine!
In the south mind the Colombian mess…being short of food and fuel is bad news as well as being next door with Venezuela..
More Geopolitical news tomorrow.
The Coronavirus Anathema continues; spreading of COVID-19 is in my humble view at the beginning due to the Indian mutation and lack of availability of Vaccines. We MUST ensure of doubling at least, at this stage the Vaccines production. In the shipping industry, we are faced with crew members given India's issues. There is another war waging there… The Summer Holidays / Tourism in the Northern Hemisphere will be an issue. And wonder what will happen at the time holiday-makers are "trapped" in countries with a sudden surge…? CAUTION!
Have a nice evening and continue to remain on guard from actions emanating from Pirates, Terrorists, Criminals and any Business Hooligans whatsoever wherever you are on Planet Ocean. Once again a big THANK YOU to all who really care for all humans – Doctors, Nurses, Seafarers, Dockers, Port Authorities et al during this Coronavirus disaster!! We repeat: Do please invest in Hospitals including Equipment, Doctors, Nurses and any useful means to avoid further disasters! Become more disciplined and care for the Environment too. Lastly: Education and Training for all to be able to tackle these disasters. Let us work collectively together and NOT opt for a fistful of Dollars to restart the already collapsed global economy… which is in red over US$ 300 (three hundred) trillion…