Summit4Oceans – Sevilla Blue Economy Virtual Event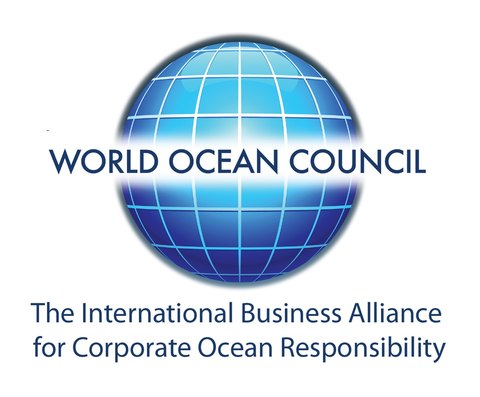 WORLD OCEAN COUNCIL SUPPORTS THE SUMMIT4OCEANS SEVILLE BLUE ECONOMY VIRTUAL EVENT
WOC and SUMMIT4OCEANS Partner to Advance Ocean Sustainable Development
18 May 2021
The SUMMIT4OCEANS Sevilla Blue Economy Virtual Event aims to promote ocean innovation, technology and sustainable development in Spain, the Mediterranean and internationally.
Chaired by the Mayor of Seville, Juan Espadas, the SUMMIT4OCEANS will address the economic and social opportunities and development of ecosystem goods and services from the regenerative marine environment and the wealth that it creates.
Paul Holthus, WOC Founding President and CEO is a keynote speaker and will address the importance of blue economy, the accelerating use of the ocean and WOC efforts as the Global Blue Economy Business and Investment Organization that is catalyzing international private sector leadership, collaboration and action in support of the sustainable Blue Economy.
Event Date May 18 and 19, 2021
To register click here
The Summit aims to show the relationship between the growth of the Spanish economy and the Blue Economy, a sector in which Spain has a prominent sectorial niche and, therefore, can play a role leadership, involving an entire economic and scientific ecosystem.
UPCOMING WOC EVENTGlobal Blue Finance Summit (BlueFIN '21) – Dates to be determined
Recent and Upcoming WOC Outreach and Engagement18-19 May, Online event
Summit4Oceans – Blue Economy: An Opportunity for Sustainability and Economic Growth (Partner, Plenary Speaker)18-21 May, Online event
Ocean Visions Summit (Ocean Visions Partner)21 May, Online event
European Maritime Days: Special BlueInvest Workshop "Sustainable Blue Finance (Panellist)25 May, Online event
ARPA-E Energy Innovation Summit: "The Blue Economy: An Ocean Full of Energy and Climate Opportunities (Plenary Session Moderator)
World Ocean Council (WOC) – The Global Blue Economy Business OrganizationThe WOC is the international, cross-sectoral alliance for private sector leadership, collaboration and action on ocean sustainability, stewardship and science. Companies from a range of industries worldwide are distinguishing themselves as leaders in "Corporate Ocean Responsibility", including: shipping, oil and gas, tourism, fisheries, aquaculture, mining, renewable energy, ocean technology and investment.WOC Members are listed here, a part of the WOC Network of 35,000+ ocean industry stakeholders around the world. The WOC is a registered not-for-profit organization in the US, UK and France.