Leclerc misses out…  plus more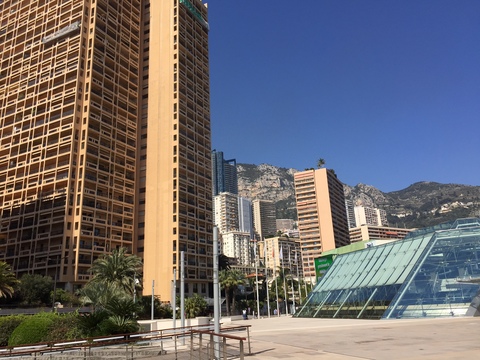 Good Morning Monaco – Monday, May 24, 2021
Leclerc misses out on Monaco Grand Prix
The highly-anticipated 78th Monaco Grand Prix packed a punch, as a drama-filled race saw Formula 1 drivers roar through the Principality's street circuit once again. 

Hopes dashed for Monaco's own driver Charles Leclerc told Canal + of his great disappointment at being unable to start in Sunday's Monaco Grand Prix, which was won by Max Verstappen.

Forced landing of Ryanair flight: France condemns
France denounced on Sunday what it called the "hijacking" by Belarus of a commercial flight carrying a journalist accsued of reporting unfavourably on its dictator president Alexander Lukashenko. 

No new cases and one recovery on Sunday No Monaco residents tested positive for coronavirus on Sunday, May 23, while one new recovery was noted.

 Princess Charlene misses Grand Prix HSH Princess Charlene would not be at the Monaco Grand Prix this weekend, the Prince's Palace announced on Friday.

Between night and day, on Europe's trains de nuit Occasionally, flying over the Alps, catching a view of the water spout in Geneva, heading northwest and spying the Awful Tower of Paris, I've been reminded of my longer journeys, from London to LA…

Chequered flag for palm trees The United Nations designated May 22 as International Biodiversity Day, in which Monaco has played its part.

Monaco draw against Lens For their last game of what has been an incredible season for them, AS Monaco travelled to the Stade Bolleart to face off against RC Lens.

DULY NOTED: Today, Monday, May 24, is Whit Monday and a state holiday in Monaco.