The BDI falls below the 2,500 points threshold; Wets a liability. Geopolitics for strong nerves whilst the Coronavirus Anathema "proceeds" further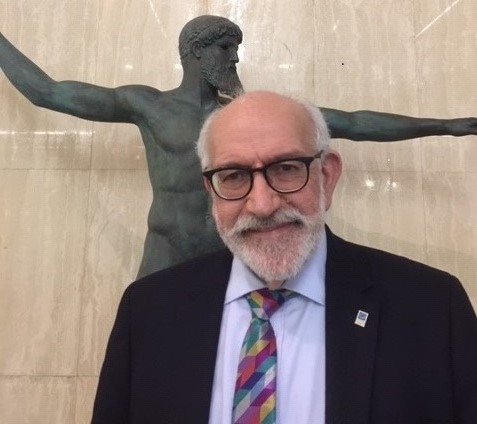 The BDI (Baltic Dry Index) lost 34 points and now stands at 2,438, all "thanks" to the Capes' continuous triple-digit, nearly daily, losses in a very enigmatic week and dry market summer season. Wets, per our title, a liability despite soaring oil prices, which in turn might backfire. Coronavirus' COVID-19 will bother us in the years ahead… John Faraclas' daily and weekly Recap:
The weekly BDI loss was 158 points – down from 2,596 last week (28/05/2021). losing also the 2,500 points threshold… So long as the BDI reads above the 2,000 point- mark, you have nothing to worry or fear about.-
The Capes' BCI lost 141 points and now stands at 2,524; on a weekly basis, same was down 565 points – from 3,089 last week losing the 2,600 to 3,000 points thresholds. CAUTION!
On a daily and weekly basis the Panamaxes' BPI was up 37 to 2,933 and- from 2,760 (last week) – up 173 points respectively approaching the 3,000 points threshold. The site's favourite size does well! Cross your fingers…
Eight valuable points for the Supras BSI, now at 2,449, in contrast with its weekly losses of 55 points (2,504 last week losing also the 2,500 points threshold)…
An ace plus for the Handies' BHSI, now at 1,337 points. On a weekly basis, the Handies were down six points – from 1,343.
Containerships doing well; at least something to be more than happy; the low speed… err slow speed "pattern" though cannot be accepted… Just think and tell us your view…
Overall, a very enigmatic and perplexed Dry market; be it due to the summer (?), but something else might be behind all this.
What a liability the Wets are, eh! The last published BDTI (Dirties) and BCTI (Cleans) stood at 585 – down four and 484 – down 17 respectively since yesterday. On a weekly basis the Dirties were down 19 – from 604 and the Cleans 25 – from 509 points… Ultra CAUTION should be observed, as losing the 600 and 500 points thresholds is more than vital and obviously very worrying …for the day after…
On the Ships Sales and Purchase front, coupled with Environmental issues and Sustainability, the only way out is Newbuildings using mainly Alternative Sources of Energy and in our view, Wind Power… Await your view on this aspect, which will trigger many debates!
Bad news overall for the WTI; it stood at US$ 69.62 – the highest during the last 30 days. Up 81 cents since yesterday and US$ 3,30 higher since last Friday the 28th of May, when same stood at US$ 66.32. We reiterate the view, the pragmatic view, that under the circumstances of the worse ever Recession –  following also 13 years of Credit Crunch, since the collapse of the markets in 2008, anything above the US$ 39,99 is detrimental for the 7.7 billion people on Planet Ocean!!!! By the way, the Brent ended up above US$ 70, the highest in two years… CAUTION… AND don't just see the Stock Markets score… Poverty is everywhere now! Wake up.
The Maritime Tourism which mainly includes Cruiseships and Yachts worth billions of dollars, is on the go and hope although premature, to be safe and successful! Observing in detail the protocols a MUST! Same applies for Holidays in General and Air Travel. Existing means of Maritime and in General Tourism was designed before the Coronavirus Anathema and revenue was interwoven with lay-outs… you dead well know what I mean… Time will tell.
Geopolitics, messy and dangerous as always, now enter a very delicate period. A period of sheer uncertainty with the majority of the Media reporting as per His Master's Voice; despicable! Indeed Geopolitics is Business, and why not, but one has to keep even some minimal ethics, as if this is not done, I am afraid we shall see a social upturn all over Planet Ocean. Coupled with the worse ever Recession and the Coronavirus Anathema things can turn sour; add Religion and Climate change and see what is coming up …in a cinema near you, as they say…
MIGRANTS remain the number one issue all over Planet Ocean. Migrants pouring now in to Europe from all sides; nothing has been left out as a means to ensure they make it to the Islands and coastal places of mainland Europe. From north west Africa (Morocco) to Evros River – which divides Greece and Turkey and conversely the European Union, thousands are pouring in, defying Covid-19 too. Add what also happens in the Straits of Dover in the UK and see what's coming from Calais… Monumental! As we have said in the past, the only remedy against these illegal Migrants is a Naval Blockade, with a Mandate and Rules of Engagement! Some use it as a tool to destroy social cohesion – these are mainly Erdogan's Turks and African despots as well as traffickers sending them over to Europe as far as from all Sub-Saharan regions/ nations. Turks, instead of killing humans with their Kargu-2 quadcopters / drones, say …in Libya, they can use drones to patrol their coastlines and arrest their own traffickers who are sending thousands over to EU; how about that, eh? The EU must use its sophisticated drones to patrol the EU waters in the Aegean and elsewheere in the Med; end of the story. Enough hype… Also the UN must ensure that democratic institutions work, particularly in Africa and of course in Central / South America and the entire Caribbean Sea / Gulf of Mexico, as we have been also faced with the USA/ Mexican border mess, a mess from whichever side of the equation one can see and judge… is more than inhumane… Eliminating poverty will also ease illegal Migration. On top of this can't see how world leaders and UN's Secretary-General António Guterres sleep at night with hundreds being drowned at sea in their effort to land in peaceful and democratic lands. Hundreds of babies, children and women amongst them! Shameful! Add also the fact that disguised as MIGRANTS terrorists, men and women, come through. D e s p i c a b l e!
The faulty line from Gib to Afghanistan and from the Caucuses to the Horn of Africa – with over ten active hot spots, will produce disproportional quakes and tsunamis and rock Peace not just there, but Globally. A melee of Religious, Political, Natural Resources, Minerals – not to mention Oil and Gas, as well as ideological positions will bother us for the foreseeable future, unless President Joe Biden and his Administrations does the just and right trick; end of the story. The main culprit is Turkey which draws in Putin's Russia creating more chaos. …but the West must also acknowledge its limits… Turkey on constant discussions with Greece in "trying" to build sustainable measures leading to long lasting Peace in the region, continues to hype; just gaining time. Greece and Cyprus, the bastions of Hellenism and EU in the East Med are under the constant bullying from both the EU – doesn't interfere, only blah blah and Turkey. Turkey stirs up the entire Balkans and Middle East. Now Turkey is about to make an MoU with the Palestinians in Gaza. This already infuriates Israel, and no matter whose in power in Israel, the Israelis might respond disproportionally!
The Black Sea and part of its hinterland are also in a big mess… Russia, Ukraine, Georgia, Armenia and Azerbaijan are in a mess which also pushes the Caspian Sea for a transformation. Russia has the upper hand but at the same time has to confront Turkey and Islam. With Iran, being a member in the Caspian Sea Club things might get sour, so president Putin MUST become a good maestro…
Did I hear you say Belarus…? I guess, escorting the Ryanair plane, was a grave mistake for both Belarus and its backing protege Russia…
Russia has the issue of Alexei Navalny; but what he can do as Putin is overwhelmingly far ahead of him?
The European Union and in general, the once upon a time Mighty Continent is in total disarray. Time for a Reset and Rebirth!!!! Germany is not in a good shape after nearly 30 yeas of re-unification. Its next leader MUST be better placed and more powerful …than two Mrs. Merkels for saving German cohesion and the EU!
In Italy, we all await results and projections from super Mario!
The Taxation anathema might cause turbulances in the EU! Did I hear you say citizenships – yes in plural!
BREXIT continues to make waves and the United Kingdom proceeds in trade agreements as …far as the Pacific Basin; well done! Meantime, PM's Boris Johnson wedding increased his popularity three fold!!
On both the above matters, let's see the G7 meetings in London what bring in… We need to see a progress as we live in the worse ever Recession and a dangerously Warring environment. Let's hope Cornwall's surroundings help!
At the other side of the Atlantic the USA begins to flex its muscle again; this time to the right direction. Inside USA, crime must ten-fold be reduced… Pouring trillions in, is a very good thing to save the USA's population in all fronts… Then, Biden's target must be to win China over globalisation and ethical Capitalism as well as support Europe… China is distorting trade practices and low prices are the way to end the West's locomotive… Japan once upon a time tried… with the help of America… Numbers are crucial…
In Central / South Latin America more issues surface… Can Brazil's Bolsonaro be re-elected? What will happen with Copa America as Argentina and Colombia – co-hosts withdrew because of Covid? Can he do it and gain support, votes and re=election? In Venezuela the drama continues… Maduro is still there; who can topple him? Are we going to witness an EXITO in Argentina? Cheers with a special Malbec – my friend Marcella has long ago advised us… on many forthcoming happenings but also other sources…
All in all in South America, gold is the name of the game; I believe it! Just wait and see… but need to see a Reset, a Reform and Right playing of the "game"…
At the South China Sea, the Tempest is approaching…
Japan in the cyclone of the Olympics; let's see what will finally happen..
Africa; a MUST for a big change if sustainability rules and proxy business wars end. Meantime we were all touched by the Nyiragongo lava… off Goma in Eastern Congo! Wonder who will give an end to corruption threatening South Africa. Last time there in 2001 – twenty years ago as time flies, I have witnessed the projections of corruption there et al… Pity for all the people there!!!!
In Australia the economy is swiftly on a rebound phase and looks likely it will grow bigger from the pre-Covid mess. China's behavior won't be an obstacle as the Chinese might succumb and return to normalising trade et al with Australia.
On the Coronavirus Anathema, what really counts is the figures; around 10 (ten) million have died. We need to see by the end of the year, 25 to 30 centum of Planet Ocean's population being vaccinated and by the end of 2022 all 7.7 billion people on Planet Ocean certified they have done it! Moreover, observe the protocols. It is too early to open up the Markets and Travel. Brace for forthcoming revelations as to whether the virus "escaped" from the lab… The big issue bothering all is whether Coronavirus (COVID-19) sprung from the laboratory, any laboratory or same was passed on to us from animals… One difficulty is not just the usual red tape governing regimes such as that in PRC, but beyond that… Let us hope scientific evidence will cut the knot, and then… The WHO has to name and shame whoever doesn't cooperate… Politics must stay out and any assumptions and hypothesis must carry adequate evidence. All in all, don't expect an answer soon, unless president Biden and his intelligence agencies do the trick whatever it takes. Watch this space! Meantime, mind the variants… as the Indian variant goes all over Planet Ocean!
Combating Fake News as well as Hackers, part of the Business Hooligans crimes MUST end as otherwise expect despicable things to happen. Cleaning up the information ecosystem is paramount as same will be the preamble in saving the Environment. Remember: Winners T a l k, losers don't!
Finally, respect other people's environment. Damping plastics in other peoples countries is a crime; you dead well know what I mean… We MUST Change or be Changed with respect fossil fuels. Reality bites, so here comes the sun and the wind… Try to interpret this last sentence…
Have a nice evening, enjoy the weekend and continue to remain on guard from actions emanating from Pirates, Terrorists, Criminals and any Business Hooligans whatsoever wherever you are on Planet Ocean. Once again a big THANK YOU to all who really care for all humans – Doctors, Nurses, Seafarers, Dockers, Port Authorities et al during this Coronavirus disaster!! We repeat: Do please invest in Hospitals including Equipment, Doctors, Nurses and any useful means to avoid further disasters! Become more disciplined and care for the Environment too. Lastly: Education and Training for all to be able to tackle these disasters. Let us work collectively together and NOT opt for a fistful of Dollars to restart the already collapsed global economy… which is in red over US$ 300 (three hundred) trillion…
Uploaded 04 June 2021 11:30 hrs
Updated 04 June 2021 11:55 hrs