Glofouling Webinar – Understanding ultrasonic anti-fouling systems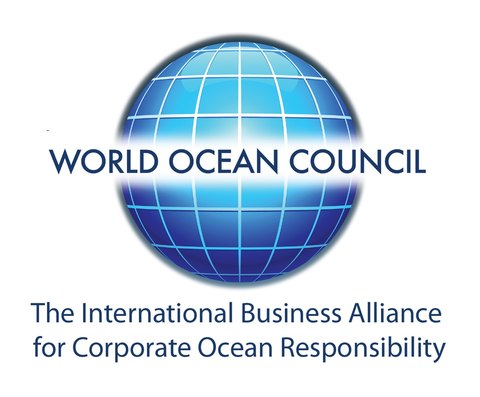 World Ocean Council Invites Participation in Webinar "Understanding ultrasonic anti-fouling systems" as part of Glofouling Project
5 June 2021
The World Ocean Council (WOC) – the lead GloFouling Project Partner for engaging the wider ocean business and investment community – invites interested parties to the 20th Glofouling webinar "Understanding ultrasonic anti-fouling systems".
Increased focus on marine growth prevention has led to the adoption of a varied mix of approaches and technologies, to effectively reduce the cost and environmental impact of biofouling. This webinar will focus on ultrasonics anti-fouling system and will explain how they work, where can ultrasonics be effectively utilised, and their importance to battle with biofouling.
The seminar will be presented by Darren Jones and Dr. Mark Potter. Darren is an Environment and Sustainability Director at Sonihull – NRG Marine and the Chair of the Global Industry Alliance (GIA) for Marine Biosafety of GloFouling Partnerships Project. He is also a Chartered Director with experience on both public and private sector boards and has a focus on strategy, governance, and external engagement. Dr. Potter, is a Director at Sonemat, a spin-off company from the University of Warwick, which brings ultrasonic technology from the laboratory to market as both off-the-shelf and bespoke ultrasonic solutions at the University of Warwick.
Date: Monday, 14 June 2021
Time: 10:00 am (BST/WEST), 11:00 am (CEST) 2:30 pm (IST), 4:00 pm (ICT), 6:30 pm (ACST)
For more information and to register, click here
The World Ocean Council (WOC) is the lead partner for engaging the ocean business and investment community in the 5-year GEF-UNDP-IMO GloFouling Partnerships Project. The WOC is working with industry and investment stakeholders to ensure that the collaboration and efforts of the GloFouling Partnerships Project will continue beyond the life of the project.
UPCOMING WOC EVENT
Global Blue Finance Summit (BlueFIN '21) – Dates to be determined
Recent and Upcoming WOC Outreach and Engagement
25 May, Online event
ARPA-E Energy Innovation Summit: "The Blue Economy: An Ocean Full of Energy and Climate Opportunities" (Plenary Session Moderator)
9 June, 24 June, 9 July, Webinars
XPRIZE Carbon Removal Q & A Webinars (Communications Collaborator)
14 June, Webinar
Glofouling Partnerships: Understanding Ultrasonic Anti-Fouling Systems (Partner)
14-16 June, Online event
European Marine Observation and Data Network (EMODNet) Open Conference: "EMODnet Partnerships (Global) – EMODnet global dialogues" (Panellist)
14-18 June, Online event
21st U.N. Informal Consultative Process on Oceans and Law of the Sea: Theme "Sea Level Rise and its Impacts"
(Panellist: "Port and Coastal Infrastructure Adaptation: Private Sector Collaboration to Advance Action, Investment and Nature-Based Solutions")
16 June, Webinar
Blue Bonds: Accelerating the Blue Economy (Partner)
16-17 June, Online event
Securities Industry Development Corporation (SIDC) Conference "Sustainability and Responsible Investment": 'Paving the Way for Profitability through Sustainability'' (Panellist)
World Ocean Council (WOC) – The Global Blue Economy Business Organization
The WOC is the international, cross-sectoral alliance for private sector leadership, collaboration and action on ocean sustainability, stewardship and science. Companies from a range of industries worldwide are distinguishing themselves as leaders in "Corporate Ocean Responsibility", including: shipping, oil and gas, tourism, fisheries, aquaculture, mining, renewable energy, ocean technology and investment.
WOC Members are listed here, a part of the WOC Network of 35,000+ ocean industry stakeholders around the world. The WOC is a registered not-for-profit organization in the US,and France