Future of developed sovereign bonds and money market funds
Wednesday 9 June 2021 – Vol.12 Ed.23.3
Commentary: Core investors turn away from developed sovereign bonds
By Clive Horwood in London
Developed market sovereign bond issuers face declining demand from one of their core investor bases, according to the results of a survey conducted by OMFIF. Many global public investors are turning to riskier asset classes to maintain or increase returns, the survey found. Their reduced appetite for higher-rated sovereign bonds will concern debt management offices hoping for a return to more normal markets.
Read the full commentary on the website.
Report: The future of money market funds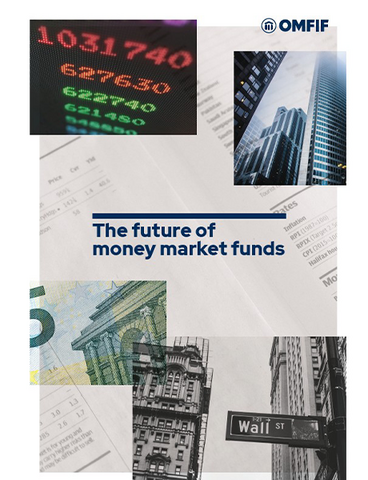 This OMFIF policy paper provides a thorough review of what happened in the money markets in March 2020 and whether the current ideas mooted by a host of national and international regulators would have the desired effects. We have spoken to a wide range of policy-makers, regulators and market participants. There is clearly a disconnect between how policy-makers view money market funds and what the funds themselves believe to be the issues at play in the markets in which they operate. At the very least, this demands a period of constructive dialogue between the parties.
Download the full report on the website.