Exceptional Dry Market surge amid enigmatic Geopolitics and uncertainty over Coronavirus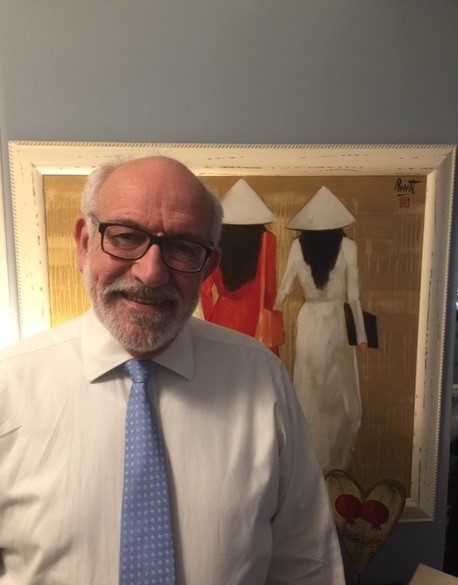 The BDI (Baltic Dry Index) for a second day in a row gained 188 points and now stands at 2,857, surpassing the 2,600 and 2,700 points threshold. On a weekly basis, same was up 419 points since the 4th of June 2021 when the BDI stood at 2,438! Wets struggle becoming a major liability. Plentiful of Geopolitical events with the G7 in Cornwall dominating the news including Coronavirus. John Faraclas' daily and weekly recap:
The Capes' BCI was the prime reason for this upturn with 447 points plus since yesterday and now stands at 3,346 points surpassing the 2,900 to 3,300 points threshold. The weekly gains were 822 points – up from 2,524… Pinch me!
Rich pickings for the Panamaxes' BPI – our favourite size, with 98 points plus surpassing the 3,300 points threshold and now reading 3,302! The weekly catch was 369 points – up from 2,933 last week…
Supras and Handies gained too; the BSI was up 40 points to 2,592 and the Handies six to 1,361. On a weekly basis the Supras were up 143 – from 2,449 surpassing the 2,500 points threshold; the Handies were up 24 from 1,337 respectively…
All in all one of the best ever periods of this uncertain and volatile Dry Market, a unique experience given what takes place in the summer period… as well as in the Global Economy with the worse ever Recession – chaos and Covid-19 creating additional mess. Cross your fingers…
Container trade at its best but with many delays; C A U T I O N!
The Wets grounded; the last published BDTI (Dirties) and BCTI (Cleans) stood at 581 – plus one and 455 – minus one points respectively. On a weekly basis the Dirties were down four – from 585 and the Cleans minus 29 from 484 respectively. We mention CAUTION all the time and we continue to do so, but until when…
The WTI as these lines are being written was up ten cents since yesterday and now reads U$ 72.62, simply d e s p i c a b l e… On a weekly basis same was up US$ 3.00 – from UD$ 69.62 last Friday the 4th of June 2021… We reiterate our position that the only acceptable level is, at worse, a maximum US$ 39.99, end of the sorry story…
Geopolitics:
Today's Geopolitics, as expected and mentioned all throughout the week and last Friday 4th of June 2021, are being "governed" and "influenced" by the G7 summit in Cornwall's Carbis Bay. After two years the summit kick-started with the finance G7 supremos who, amongst other "anomalies", had to tackle the "thorny" issue of corporate tax – a 15 (fifteen) centum universal rate…all over Planet Ocean which, as we foresee will, shake-up tax havens… Watch it as one size doesn't fit all and Shipping must have exceptions too. On top of everything else we wonder who had this "brilliant" idea, as same will cause undue harm not just to business and workers, but for many economies all over Planet Ocean – CORPORATE TAX. Wonder what will happen in the forthcoming G20 meeting… where we expect pressure from the G7 members participating there…  This idea MUST be abandoned as small countries in particular or weak economies will be forced to cede sovereignty to a group like G7 that will act against their interests. This decision, in our view and common sense, is totally wrong as the "tax" additional earnings will be minimal and also it will be an extra and unwanted burden for company shareholders – lower profits, the workforce will also have issues, the main one being lower wages, and consumers will have to pay higher prices for both goods and services… Try to interpret and compare this with competition – increase of prices and elasticity of supply in the jobs sector… CAUTION!!!
All six leaders rally around Joe Biden so they all become "interwoven" so to speak and tackle both China and Russia in all fronts, as well as other issues. NATO's summit will follow before Joe Biden meets his Russian counterpart. Vladimir Putin will do his best in tactics, but… the meeting in Geneva might prove a difficult task as the American President will have nothing to lose and will go all the way…
Coronavirus must be tackled not just with a billion or so free vaccines for poor nations, but with a universal plan and projection to ensure the best result and all nations must also keep the toughest protocols; remember: discipline from the part of the citizens and responsibility from the politicians. Take travel for example, whether for business or leisure – tourism… Mistakes are not allowed.  By the way we need a convergence so to speak vaccine and end this war of words between the pharmaceutical companies… in the media… Enough; some people must grow up, we live in 2021!
The issue of Northern Ireland must be appropriately tackled avoiding misunderstandings within the BREXIT Agreement, not to jeopardise the Good Friday Agreement but also to ensure that the prime interest and duty of any UK government is to uphold, with whatever it takes, the territorial integrity of UK! Watch this space…
More on G7 on Monday… unless something extraordinary happens…
We eagerly await UN and WHO's heads, Antonio Gutters and Tedros Adhanom Ghebreyesus to speak… Then we will follow Aristotle's Constructive Criticism – you dead well know what I mean…
On the burning issue of MIGRANTS, the number one issue, except the Med-European mess, we have the ongoing one at the other side of the Atlantic – see our recent respective reporting earlier in the week. Over 180,000 illegal MIGRANTS were monitored in the USA/ Mexican border, with US vice president Kamala Harris urging Guatemalans – during her first visit abroad as vice president, and others not to attempt entering the USA as they will immy be turned back!
The faulty line from Gib to Afghanistan and from the Caucuses to the Horn of Africa – with over ten active hot spots, will be discussed   in this very special G7 summit and in NATO's summit next week, particularly given Turkey's erratic behaviour which might put Peace at stake, something president Biden needs to avoid…. We shall see (please see our last week's point on this issue).-
On the Covid-19 front, things are still perplexed and uncertain. 7.7 billion people on Planet Ocean expect seriousness and responsibility from the Politicians and lets have a live debate on TV… We need answers too to many simple questions… Expect more uncertainty as well not an opening of all markets as expected. Be prepared to hear the music. C A U T I O N!!!!
Reverting with more Geopolitics matters later on… as well as with the Coronavirus Anathema… Until then, have a nice evening, enjoy the weekend and continue to remain on guard from actions emanating from Pirates, Terrorists, Criminals and any Business Hooligans whatsoever wherever you are on Planet Ocean. Once again a big THANK YOU to all who really care for all humans – Doctors, Nurses, Seafarers, Dockers, Port Authorities et al during this Coronavirus disaster!! We repeat: Do please invest in Hospitals including Equipment, Doctors, Nurses and any useful means to avoid further disasters! Become more disciplined and care for the Environment too. Lastly: Education and Training for all to be able to tackle these disasters. Let us work collectively together and NOT opt for a fistful of Dollars to restart the already collapsed global economy… which is in red over US$ 300 (three hundred) trillion…
_____
Uploaded 10:51 BST
Updated 11:30 BST