SEAFARER Union RMT marks Day of the Seafarer with a call on Ratings to join a trade union to secure a fair future in the shipping industry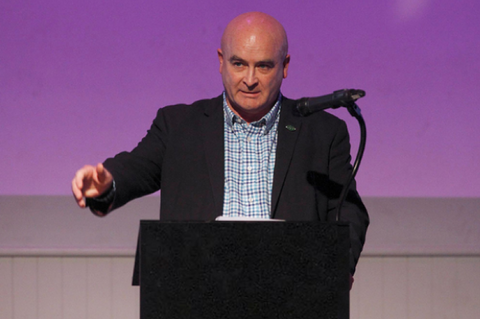 RMT General Secretary, Mick Lynch said:  "Seafarers in the UK don't know whether they have a future, let alone a fair one as investment in training the next generation of Ratings is practically non-existent. Seafarer exploitation is endemic, from the offshore energy supply chain to the short sea ferries which sustained our economy throughout the pandemic. The number of UK Ratings in employment or training has fallen by an estimated 10% during the pandemic but those jobs have not left the country for ever, they are returning but are now filled by seafarers on sub-minimum wage, anti-union voyage contracts with little or no protection.   
"RMT urges all Ratings and Officers in the UK and across the world to join a trade union to deliver the fair, safe and sustainable shipping industry that is in all of our interests. 
"The current path is set by shipowners and they are banking on the current generation of Ratings leaving the industry without a fight. That would lead to a disastrous future of even longer hours, job cuts, fatigue and low pay for seafarers. Joining a trade union is the best way for seafarers to fight back collectively against this race to the bottom. 
"We know that shipowners and crewing agents rely on discrimination against seafarers to profit from an economically essential industry, yet governments across the world sit back and let it happen. A concerted industrial response from seafarers is essential to end nationality based pay and other forms of seafarer discrimination which the Maritime Labour Convention does not currently address. 
"International regulations should not deter domestic Governments from investing in jobs or training for Ratings on international routes. 
"The Government here has responded sympathetically to the crew change crisis and extended the National Minimum Wage to seafarers on domestic routes but cases like the Glomar Wave, the growth of low cost operators like Irish Ferries and exploitative rates of pay being offered by crewing agencies demonstrate the need for further legislation and increased enforcement of current National regulations to close the many loopholes within the industry to secure a fair future for Ratings in the UK with quality jobs, decent rates of pay, pension provision and safe roster patterns. 
"On Day of the Seafarer 2021, RMT sends a clear message to Ratings in the UK and across the world that the road to a fair future will only be travelled together – join a union."