Dry Market Euphoria continues but same looks too good to be true; Wets tumble. Geopolitics and Coronavirus for strong nerves…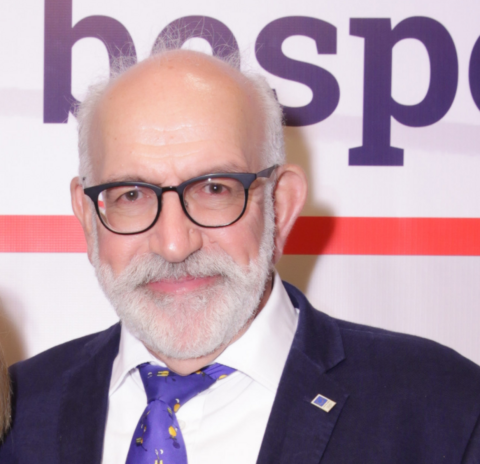 The BDI (Baltic Dry Index) was up nearly 100 points since yesterday – 94 to be precise, and now stands at 3,418, going over and above the 3,400 point threshold. Wets might become the biggest liability of its kind, unless we see a spectacular upturn! In the Geopolitical spectrum expect the unexpected even amid the Coronavirus mess. John Faraclas' brief Market recap:
The Capes' BCI gained 115 points going over and above the 4,100 point threshold and now stands at 4,136… Will this continue…
The Panamaxes' BPI managed to surpass both the 3,900 and 4,000 points threshold and now stands at 4,010 – a good milestone!!
Supras' BSI surpassed the 2,900 points threshold and now reads 2,921 – very close in going, hopefully, over and above the 3,000 points!!
Steady and lately always upwards, the Handies' BHSI clinched 15 points and now stand at 1,533.
As per the title today, looks that the euphoria might continue, but same look to us too good to be true; we might see at "best", hiccups… Cross your fingers, although wishful thinking is not the name of the game here…
Did I hear you say Wets? Oh well, the dive continues and coupled with uncertainty might lead to panic… The last published BDTI (Dirties) and BCTI (Cleans) stood at 605 – minus nine and 449 – minus two points respectively. CAUTION!
On the Ships Sale and Purchase front our view is to go for new ships and electronic engines; what do you have to say? Let's have your written view/comment on this!
The WTI was up seven cents since yesterday and now reads US4 72.98… The tendency is, unfortunately, to rise! C A U T I O N!!! We reiterate the view that the highest price should be not a cent over US$ 39.99 – end of the story.-
In Geopolitics conditions remain the same with an escalation of the War of Words, mainly between USA and China, USA and Russia as well as to the events in the faulty line between Gib and Afghanistan and from the Caucuses to the Horn of Africa with Turkey escalating its provocative behaviour to all of its neighbours. CAUTION!
MIGRANTS retain the number one position in the Geopolitical issues…
China's 100th Anniversary of the Communist Party this coming Thursday is expected to tell us president's Xi Jinping thoughts; expect warnings and rhetoric …
Russia accuses both UK and the US on provocations following HMS Defender's passing near the coast of Crimea, now under Russian control…
Mind the escalation in Tigray; expect turmoil – another issue within the faulty line… CAUTION!
The European Union must get its act together vis-a-vis its finances as same were in a mess before the Coronavirus Anathema's appearance…
BREXIT continues to make waves…
Let's see also the result from the G20. Like in the G7, we wonder how on earth we can tackle the worse ever RECESSION, particularly during this unending Covid-19 mess…
More news soon…
As for the Coronavirus Anathema and the latest jeopardy with the Delta variant: Politicians MUST become responsible or else!!!! Take Tourism for example – including Maritime Tourism: in our humble view it was too early to lift travelling, and unfortunately with variant Delta we have been proven verbatim right. We all want since last night to have back our freedom, but… We are at War with Coronavirus and we must fight same as we should; mickey moussing about will lead to despicable situations…
Have a nice evening and continue to remain on guard from actions emanating from Pirates, Terrorists, Criminals and any Business Hooligans whatsoever wherever you are on Planet Ocean. Once again a big THANK YOU to all who really care for all humans – Doctors, Nurses, Seafarers, Dockers, Port Authorities et al during this Coronavirus disaster!! We repeat: Do please invest in Hospitals including Equipment, Doctors, Nurses and any useful means to avoid further disasters! Become more disciplined and care for the Environment too. Lastly: Education and Training for all to be able to tackle these disasters. Let us work collectively together and NOT opt for a fistful of Dollars to restart the already collapsed global economy… which is in red over US$ 300 (three hundred) trillion…