The BDI@3,179 whilst Wets "gain", Oil prices rise amid enigmatic, perplexed and dangerous Geopolitics with Coronavirus spreading uncertainty…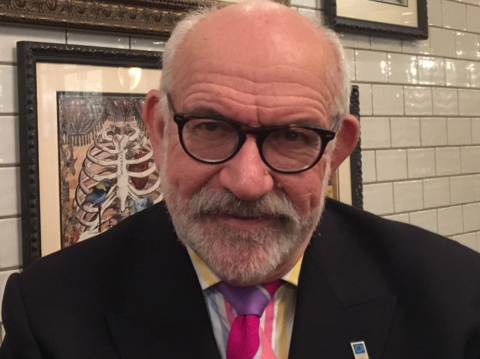 The BDI (Baltic Dry Index) lost the 3,200 points threshold after losing 45 points earlier on today Handies remain popular… Wets clinched a few points but need another 500 each to make sense and save the da. Oil prices despicable. In the Geopolitical arena anything can happen. Coronavirus and its strains will bother us for the foreseeable future; John Faraclas' brief daily recap:
The Capes' BCI loss was "better" since yesterday's (minus 61) and stood at minus 56 points 3,293 losing though the 3,300 points threshold…
The Panamaxes' BPI was down 81 points at 4,160 losing also the 4,200 points threshold…
Supras' BSI was down 15 points at 2,920…
Still a good performance by the Handies' BHSI now at 1,586 points – up 25!
Some minimal good news from the Wets; the last published BDTI (Dirties) and BCTI (Cleans) stood at 591 – plus five and regaining the 590 points threshold and 447 – plus two points respectively!
The WTI fell US$ 2.97 since yesterday's US$ 76.34 (Highest level so far since the 5th of October 2018 when it reached US$ 74.34) and now stands at US$ 73.37… Let us hope the drop continues… This is a must for the ailing Economy all over Planet Ocean combined with the worse ever Recession!!!
The Geopolitical situation remains pretty much the same with the main issues mention last Friday and yesterday remaining the same… Be prepared to witness too many "jeopardies" in all five continents….
On the Coronavirus front and given the new variants testing us to the limit – and more to come, we can assure you that whilst travelling you can witness the contradiction of behaviour with respect keeping the protocols… How can you leave a distance of one or two meters and in the plane you seat next to another passenger, not even leaving five centimetres space… Too much hype… Not to mention  keeping the distance prior to boarding or just after landing approaching passport control… Ah! And in the bus from the aircraft to the terminal building… packed like sardines… Expect more variants and more vaccinations, more lockdowns, expect a further dive of the  global economy. We need G7 leaders to short out this cacophony here and now!
Have a nice evening and continue to remain on guard from actions emanating from Pirates, Terrorists, Criminals and any Business Hooligans whatsoever wherever you are on Planet Ocean. Once again a big THANK YOU to all who really care for all humans – Doctors, Nurses, Seafarers, Dockers, Port Authorities et al during this Coronavirus disaster!! We repeat: Do please invest in Hospitals including Equipment, Doctors, Nurses and any useful means to avoid further disasters! Become more disciplined and care for the Environment too. Lastly: Education and Training for all to be able to tackle these disasters. Let us work collectively together and NOT opt for a fistful of Dollars to restart the already collapsed global economy… which is in red over US$ 300 (three hundred) trillion…