BDI@3,241: Here comes Volatility to …break the impulse amid Geopolitical chaos coupled with spreading Coronavirus…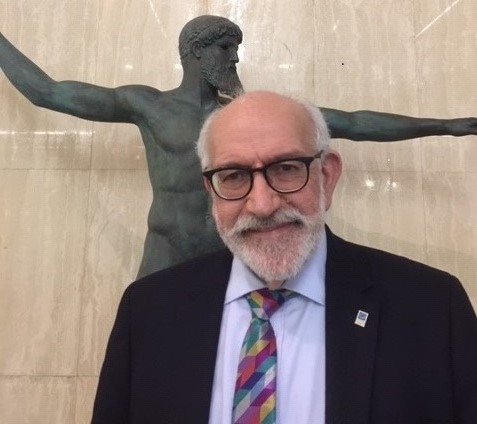 The BDI (Baltic Dry Index) gained 62 points thanks primarily to the triple digit rise by the Capes and secondary to the Handies. Geopolitical chaos will soon govern Planet Ocean whilst Coronavirus and it new strains spread… John Faraclas' midweek recap:
The BDI surpassed the 3,200 points and brings more hope and stability in an otherwise volatile and uncertain Dry Market…
The Capes' BCI with these 206 valuable points reached the 3,500 threshold – 3,499 to be precise and surpassed the 3,200 and 3,300 points thresholds…
Minus ten points for the Panamaxes BPI now at 4,150…
Minus 11 points for the Supras' BSI now at 2,909…
Well done for the Handies' BHSI now at 1,618 – plus 32 and surpassing the 1,600 points threshold.
All in all a good Dry Market and let's hope the party continues…
The Wets cannot move upwards and feel they have lost steam; the last published BDTI (Dirties) and BCTI (Cleans) stood at 588 – minus three and 447 – no change respectively. Wonder what is going to happen here…
The WTI fell US$ 1.17 and now reads US$ 72.20… Per mare per terra we need to see same down to US$ 39.99 so we save Planet Ocean from unwanted social uprisings… CAUTION as with the current Global Recession, the worse humankind has witnessed, things might get sour… given also Coronavirus' uncertainty…
Geopolitics are going to make things far worse that envisaged a year ago…
70 percent of all issues bothering humanity happen in the faulty line between Gib and Afghanistan and from the Caucuses to the Horn of Africa.
Leaving Afghanistan in the mercy of the Taliban after two decades is a grave mistake… As we know from Business: we must always finish the job – the Military know well… will eagerly await and see next July how the situation there stands…
MIGRANTS still the number one issue…
Mind the entire Med and Black Sea / Balkans and Middle East…
Mind Turkey's behaviour against all its neighbours, mainly Armenia, Cyprus, Greece, Iraq and Syria…
South Africas former president might end up in jail and he must give himself up… Watch this space…
Europe still in a mess and wonder what's the best remedy to save the Mighty Continent; too many issues…
At the other side of the Atlantic president Biden is critical on cyber attacks and he says if Russia continues cyber attacks / violations, the USA will response quite substantially.
China might cause issues in the Pacific Basin…
More news tomorrow…
On the Coronavirus front cases multiply and if things go out of control, expect tough curfews with whatever this entails…
On another note and tone everything is now set for the clash of Europe's titan in soccer; Italy vs. England at Wembley…
Have a nice evening  and continue to remain on guard from actions emanating from Pirates, Terrorists, Criminals and any Business Hooligans whatsoever wherever you are on Planet Ocean.  Once again a big THANK YOU to all who really care for all humans – Doctors, Nurses, Seafarers, Dockers, Port Authorities et al during this Coronavirus disaster!! We repeat: Do please invest in Hospitals including Equipment, Doctors, Nurses and any useful means to avoid further disasters! Become more disciplined and care for the Environment too. Lastly: Education and Training for all to be able to tackle these disasters. Let us work collectively together and NOT opt for a fistful of Dollars to restart the already collapsed global economy… which is in red over US$ 300 (three hundred) trillion…