France avoids UK red list, but…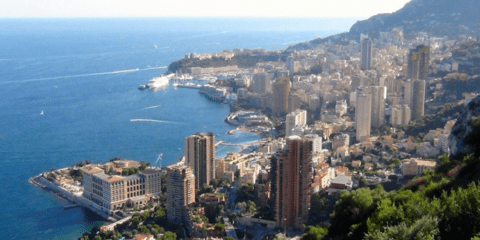 Good Morning Monaco – Monday, July 19, 2021
France avoids UK's red list, but all travellers must quarantine
UPDATED Sunday, July 18, 19:58: Two government-supporting UK newspapers have reported that the UK authorities had been actively considering placing France on the so-called red list,..
Bizarre accident outside Hôtel de Paris
UPDATED Saturday, July 17 19:37: A 53 year-old man was gravely injured outside the Hôtel de Paris early on Friday evening when a four year-old child took the place of the driver of a Bentley and pressed the accelerator.
Vaccinations creep up, 27 new cases over three days
Two Monaco residents tested positive for coronavirus on Sunday, while seven were declared fully-recovered. The Government had announced seven new cases on Friday and 18 on Saturday.
Artcurial's major car auction on Monday
The much-awaited Artcurial car auction takes place on Monday, July 19, at 16:00 in the Salle Eiffel of the Hermitage Monte-Carlo.
Hamilton steals lead from unlucky Leclerc
Monaco's Charles Leclerc didn't put a foot wrong throughout the race on Sunday, July 18, on a sizzling Silverstone circuit, but came in second to Lewis Hamilton thanks to a conspiracy…
AS Monaco hold Antwerp to draw in pre-season friendly
AS Monaco remain undefeated in pre-season, as they held Belgian side Antwerp FC to a draw in their third friendly fixture on Saturday, July 17.
NOTICE: A Requiem service will be held on Wednesday, July 21, for Father Walter Raymond, who passed last week. The service will start at 19:30 at Saint Paul's Church in Monte-Carlo, where Father Walter served as an outstanding and much-loved Chaplain for 10 years until his retirement in 2017. Those attending are advised to come early, as space will be limited.
DULY NOTED: Monaco is to donate 15,000 doses of coronavirus vaccine to the Covax program, which is mainly concerned with providing doses to poorer nations.