London International Shipping Week 2021 Update 03 Aug 2021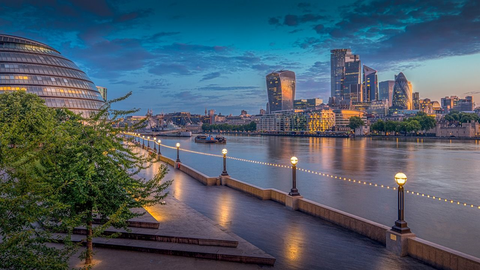 LISW21 PORTAL IS NOW LIVE!
Overseas visitors unable to travel to London International Shipping Week due to travel restrictions, can access all the hybrid and virtual events being held during LISW21 by registering on the official portal which is NOW live. Those who are able to come to London may also access the details of in person events they would like to attend.

The LISW21 Portal enables everyone to check the event calendar and sign into official events, network with fellow delegates, visit LISW21 virtual exhibition stands and learn much more about LISW21 and all the activities taking place during the week.

Access the Portal, entirely free of charge. Register now to begin your LISW21 experience.REGISTER FOR THE FREE LISW21 PORTAL HERE
LISW21 HEADLINE CONFERENCE
The top-level speakers at the LISW21 Headline Conference, 'Driving Growth in a Disrupted World' – held at the London headquarters of the International Maritime Organization (IMO) – will examine key global issues, from the COVID-19 pandemic to reviving international trade, addressing the environmental crisis, and marking the path to COP26. Discussion will focus on global economic pressures, finance, technology and innovation, regulations, people and skills, and the impact of these main drivers on the international maritime industry.
Key speakers include:
The Rt Hon Anne-Marie Trevelyan MP, UK International Champion on Adaptation and Resilience for the COP26 Presidency, Minister of State for Business, Energy and Clean Growth
Jan Dieleman, President, Cargill Ocean Tankers
Kitack Lim, Secretary-General, IMO
Steve Davies, CEO, Anglo International
Sabrina Chao, President, BIMCO; Wah Kwong Maritime Transport Holdings Ltd
Jens Martin Jensen, CEO, Athenian Holdings
Guy Platten, Secretary-General, International Chamber of Shipping (ICS)
Yee Yang Chien, President, MISC
Register today to guarantee your place at the LISW21 Headline Conference and IMO Rooftop ReceptionREGISTER TODAY!CONFERENCE SPEAKERS AND PANELISTS
SHIPOWNERS AND MANAGERS ASSEMBLE FOR ISSS WITH COOPERATION NOT COMPETITION UNDER DEBATE
Leaders of the world's shipowner and ship manager associations will head the debate at the high level International Shipowning and Shipmanagement Summit, due to be held on Monday September 13th.

Hard hitting speeches by major industry voices such as Guy Platten, Secretary General of the International Chamber of Shipping; Dimitris Fafalios, Chairman of INTERCARGO; and Mark O'Neil, President of InterManager all under the chairmanship of Graham Westgarth, Chairman of V.Group will set the tone for a discussion of the highest level.

Titled Cooperation not Competition: Why shipping needs to act on the lessons learned from COVID-19, the debate will tackle emotive issues facing shipping post pandemic.
SEE MOREREGISTER FREE TO VIEW ONLINE
BOOK YOUR VIRTUAL EXHIBITION STAND
Being an LISW21 Virtual Exhibitor offers you access to all LISW21 attendees at an exceptionally modest cost. It allows you to network with delegates, promote your company's products and services, and – importantly – allows you to capture real-time analytics both during and after the event.
All Exhibitors can engage with their audience and connect with attendees before, during and after the event. All Exhibitors can set up meetings and interact with attendees via one-to-one and group video calls and online chats. Moreover, the Portal is powered by Artificial Intelligence technology that can match participants to your exhibitor booth, deliver qualified leads, organise meetings, and greatly increase your return on investment (ROI).REGISTER AS AN EXHIBITOR TODAY
THE POWER OF ADVERTISING

The LISW21 Official Event Guide will provide important information on all the events taking place during the week, including profiles on the key speakers and details of the Board of Advisors, LISW21 Steering Group and the various Working Groups that have made this event possible. The guide, published electronically, will be available to everyone signing into the LISW21 Portal, and will be distributed to over 30,000 maritime professionals worldwide.
Advertising packages are available to suit any budget, allowing organisations large and small to reach a global marketplace at a very competitive rate.LISW21 OFFICIAL EVENT GUIDE BROCHURE
LISW21 SPONSOR SPOTLIGHT
We are excited to welcome S&P Global Plattsto LISW21 as a Gold sponsor. We look forward to working with them!LISW21 SPONSORS
LISW21 SUPPORTING ORGANISATION SPOTLIGHT
LISW21 SUPPORTING ORGANISATIONS
COUNTDOWN TO LISW21
Want to propel your company to the forefront of the world's shipping industry?
Make the most of the enormous opportunities offered by LISW21 by becoming an official sponsor or supporting organisation in order to organise an official event during the week.SPONSORSHIP OPPORTUNITIESBECOME A SUPPORTING ORGANISATION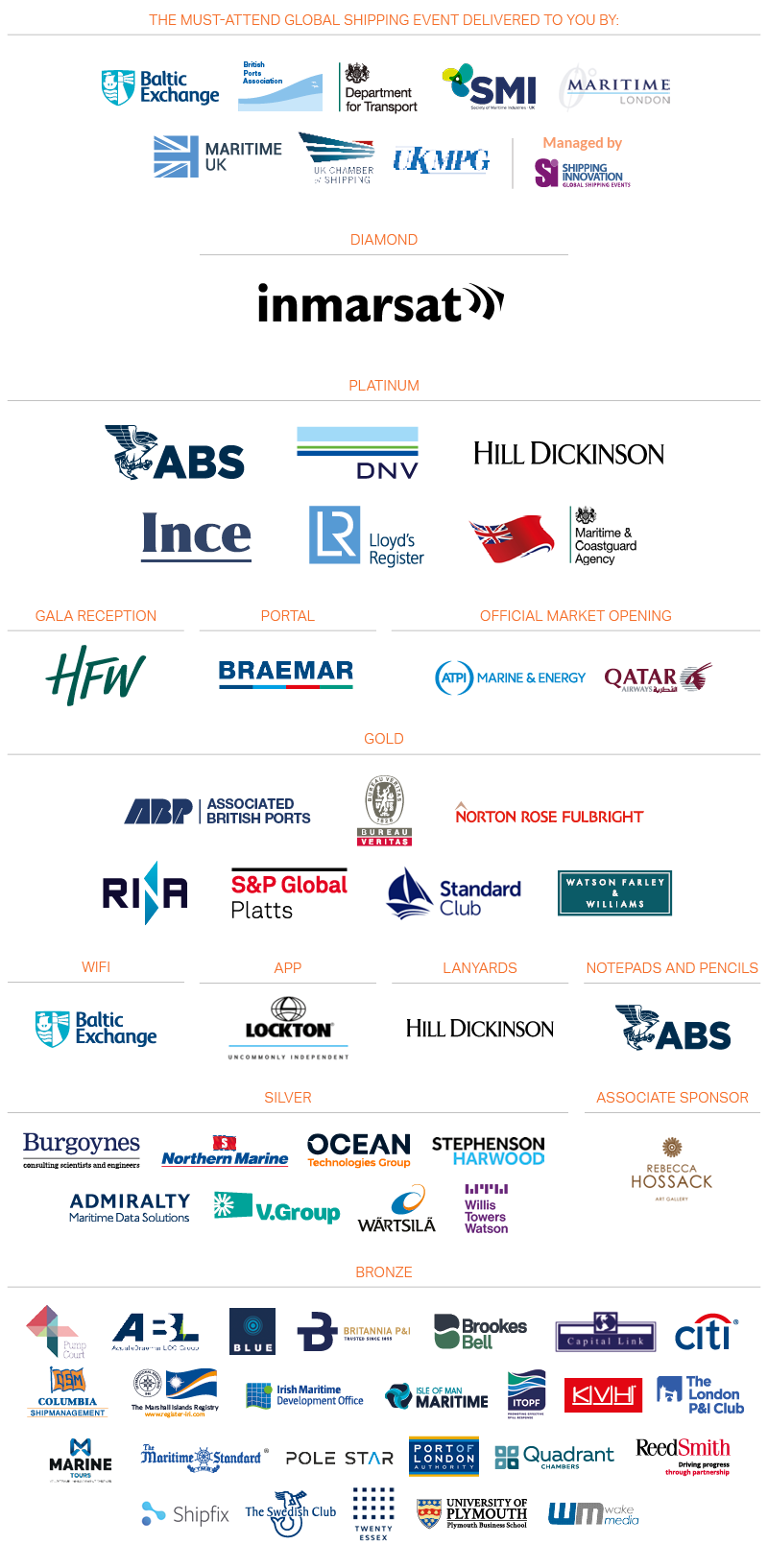 www.londoninternationalshippingweek.com