Monitoring, Measuring & Reporting: Company Roadshows at Marine Money Climate Week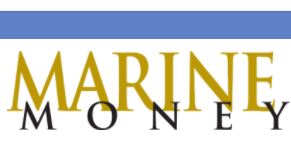 If you can't measure it, you can't improve it. 
Monitoring, measuring and reporting are critical first steps in Marine Decarbonization.
The more accurately lenders, owners, charterers and investors can quantify the footprint of vessels, the more efficiently and effectively they can price and reduce emissions.
As a group of companies try to capture market share in this critical sector, it is essential to identify the best from the rest. Marine Money – Climate Week will help.  Taking place virtually from September 21-23, it will feature a series of "roadshow style" presentations during which companies focused on monitoring, measuring and reporting, both leaders and rising stars, will present their products and perspectives to potential customers, including lenders, as well as investors.
This online experience will be enhanced by a dynamic, in-person networking event in New York City on September 22 for business development. As we create the most timely, relevant, and actionable agenda in the market, we welcome your suggestions. If you are interested in presenting your solution, please send an email to Mike McCleery at: mikemccleery@marinemoney.com to find out more. We'll be in touch with more as the event develops, but this is just a Call to Action for those that are interested in being involved.
Be well,
The Marine Money Team
Visit our website