American Club Member Alert (Sept 3, 2021) re – Mandatory reporting requirements for foreign ships entering the territorial sea of the People's Republic of China (PRC)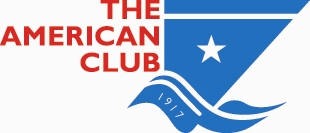 SEPTEMBER 3, 2021
MANDATORY REPORTING REQUIREMENTS FOR FOREIGN SHIPS ENTERING THE TERRITORIAL SEA OF THE PEOPLE'S REPUBLIC OF CHINA (PRC)
The Maritime Safety Administration of the PRC has issued a notice detailing the new reporting requirements for foreign-flagged ships entering the territorial seas of the (PRC). The new requirements came into effect on September 1, 2021.

The types of ship that must meet the new reporting requirements include those carrying bulk oil, chemicals, liquefied gas and other toxic or harmful substances. The details to be reported at the point of entry into the PRC's territorial sea include the ship's previous and next port of call, cargo information, etc.

Reporting can be conducted by the ship itself or local agents via one of the following methods:

Online webform: https://www.sh.msa.gov.cn/chnshiprep;
Email:  chnshiprep@shmsa.gov.cn;
Fax: +86-21-66072764; or
Telephone: +86-21-65089469.

The Maritime Safety Administration's notice can be found here in both English and Mandarin.
Your Managers recommend that Members take note of this information and be guided accordingly.