American Club member alert (October 6, 2021) re-Good Catch updates: Engine Room egress during a fire and english, new and traditional mandarin subtitle options for the introduction of animation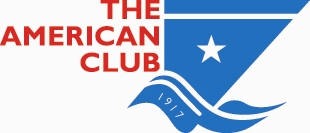 OCTOBER 6, 2021
GOOD CATCH UPDATES: ENGINE ROOM EGRESS DURING A FIRE AND ENGLISH, NEW AND TRADITIONAL MANDARIN SUBTITLE OPTIONS FOR THE INTRODUCTORY ANIMATION
Your Managers are pleased to present the latest instalments of Club's Good Catch initiative:
The Introduction animation for Good Catch has now been updated to include new and traditional Mandarin. To access the translations using Google Chrome, click on the three vertical dots in the lower right-hand corner of the animation frame and a menu will appear. Click on the "Captions" option and the list language options will appear. If using the Firefox browser, click on the "CC" button in the lower right-hand corner for the language options to appear.
As a reminder, all Good Catch alerts and animations are posted at the Club's website at:
https://www.american-club.com/page/good_catch
Your Managers recommend that Members take note of this information and be guided accordingly.