Princess undergoes another operation…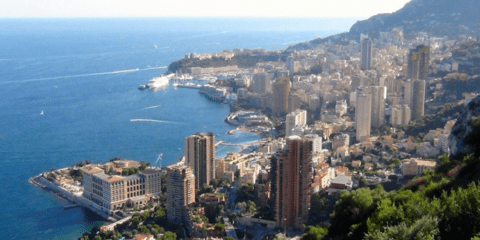 Good Morning Monaco – Monday, October 11, 2021
Princess Charlene undergoes another operation
HSH Princess Charlene underwent an operation under general anaesthetic on Friday, October 8. Sources at the Prince's Palace said it would be the last one.
Empress Eugenie honoured with unveiling of bust
A bust representing the Empress Eugenie was unveiled by HSH Prince Albert II in the presence of Prince Jean-Christophe Napoléon, current head of the house of Bonaparte and his wife, Olympia.
Two Monaco residents tested positive for coronavirus on Sunday, October 10, while two were reported to have fully recovered.
Female footballer collector cards launched
To mark the International Day of the Girl on Monday, October 11, the She Can He Can association launched its female footballer collector cards.
Bottas wins at slippery Turkish GP – Leclerc fourth
The Turkish Grand Prix was a wet one this year, as rain intermittently dampened the Istanbul Park circuit on the afternoon of Sunday, October 10. After a gripping 58 laps…


TODAY'S EVENTS: Canada's friends are gathering on Monday October 11 for a Lunch at the Hotel Meridien Beach Plaza. (26 euros menu and one drink). BOOK directly by phone, the Meridien 93157888.

ALSO on Monday (today), at 19:30 – Dr Joseph Lennon of Villanova University's Center of Irish Studies (Philadelphia) will deliver a lecture 'Newcome and Native': Visions of Irish Cultural Democracy, at the Princess Grace Irish Library. Tel: + 377 93 50 12 25.