Boutsen Aviation celebrates…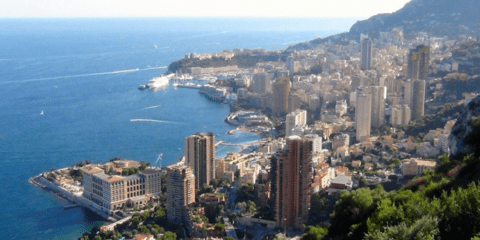 Good Morning Monaco – Saturday, October 16, 2021
WELCOME to our Saturday edition of Good Morning Monaco

Boutsen Aviation celebrates 400th aircraft sale
There's a cheerfully busy atmosphere in the Monaco offices of Boutsen Aviation as the company has just sealed a symbolic deal marking the 400th aircraft sold to date.

Antoine Bahri – an unexpected journey that led to Carlo
When you shop or eat in Monaco with each use of the Carlo App, five percent of your bill is immediately reimbursed to your "virtual wallet" which can be used to pay for any other services…

Sublime Marine Art showcased at Marriott 
Marine artist Ti'Ou was at the Marriott Hotel in Cap d'Ail on Thursday, October 14, to present examples of her marine-themed art.

My European Week – worse is still to come
It started badly and got worse as the week wore on, with only one exception. The openly corrupt prime minister of the Czech Republic failed to get re-elected as some voters at least noted the contents of the Pandora Papers...

Monte-Carlo Diary – Of the birds and the bees 
I am seriously out of pocket this week as I wait for reimbursement from Monaco's Caisse Sociales after my visit to the swarthy skin doctor and then the pharmacy two weeks ago.

My Monaco Questionnaire with Siri Khalsa 
Each week we get to know Monaco a little better through the eyes of its residents.  This week Monegasque (an actual Monegasque!) Aymeric Pazzaglia… DULY NOTED: Three residents tested poitive for coronavirus on Friday, October 15. Three also recovered. Of three residents in hospital one remains in intensive care.
 
Please visit the supporters of NEWS.MC this week!
Today and Sunday: Sunny, high 18. Monday: Partly cloudy, high 29.