Startling reminder of coronavirus threat…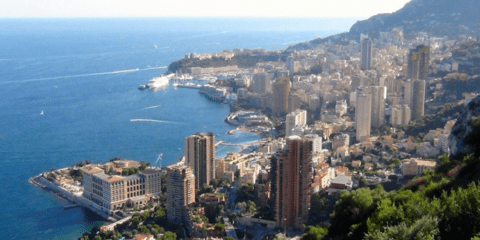 Good Morning Monaco – Wednesday, October 20, 2021
Startling reminder of coronavirus threat
In a startling reminder that the coronavirus pandemic is far from over in the Principality, the Monaco Government reported on Tuesday evening, October 19, that fifteen residents had tested positive in the previous 24 hours.
Pastor siblings riven by mother's killing
The assassination seven years ago of Monaco property billionaire Hélène Pastor continues to send shockwaves through the Principality and along the entire Riviera.

UK's spiralling death rate rings alarm bells
For several weeks the UK has been experiencing much higher coronavirus death rates than the rest of western Europe, but the divergence is becoming very wide…
Minister of State lunches at Technical and Hotel high school
Minister of State Pierre Dartout, accompanied by Isabelle Bonnal, Commissioner General in charge of the Department of National Education, Youth and Sports, lunched on Tuesday, October 19, at the Technical and Hotel Lycée de Monaco (LTHM).
CMB Monaco's shareholder included in MIB ESG index
Mediobanca has been included in the first MIB ESG index launched by Euronext and Borsa Italiana, for Italian blue chip companies that demonstrate ESG best practices.

DULY NOTED: From October 24, an antigen test will be regarded as sufficient for the Day 2 test for fully-vaccinated travellers returning to the UK, rather than the previously-stipulated and more expensive PCR test.