Emotional Governance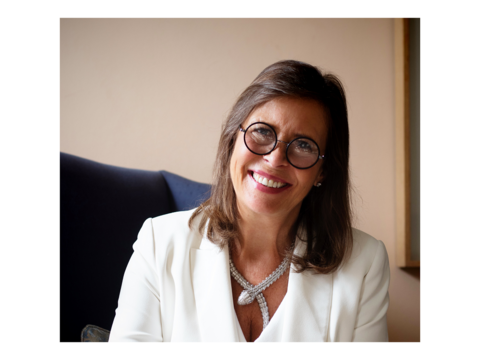 Note from Caroline:
'Emotional Governance'
There is a saying in most countries for wealth to be dissipated in three generations; clogs to clogs, paddy fields to paddy fields and rags to rags – but there are enough exceptions to this general rule which proves this need not be.
In the early 1990's I asked myself how a family can preserve wealth beyond the third generation. I started my research looking at how businesses thrive and started with corporate governance. I studied the Cadbury Report of Corporate Governance, the Greenbury Report of Corporate Governance, and the Combined Code of Corporate Governance. They pointed to processes, relations, roles and responsibilities and I wondered whether these principles could be applied to family owned wealth – I coined the process 'Family Governance' which is widely used today.
But what does Family Governance entail?..
How to Keep your Money Podcasts – Episode 41
Family Governance, Francesco Lombardo: Veritage

In Episode 41, Caroline Garnham talks to Francesco Lombardo, Founder of Veritage, whose mission is to serve business families by promoting the culture of Safe Space™, and supporting clients in their development of a living Family Wealth Constitution (FWC). Together they discuss family member's relationship with money.

To listen to the featured episode, click for Spotify and iTunes
MEET THE NETWORK

Our next Client Stories zoom meetings are:

Caroline Special – Europe Focus
– 9th November 2021 – 11AM BST

Caroline Special – America Focus
– 11th November – 4PM BST

Simply sign up here as a member to take part in our meetings and learn how to network effectively and efficiently – post lockdown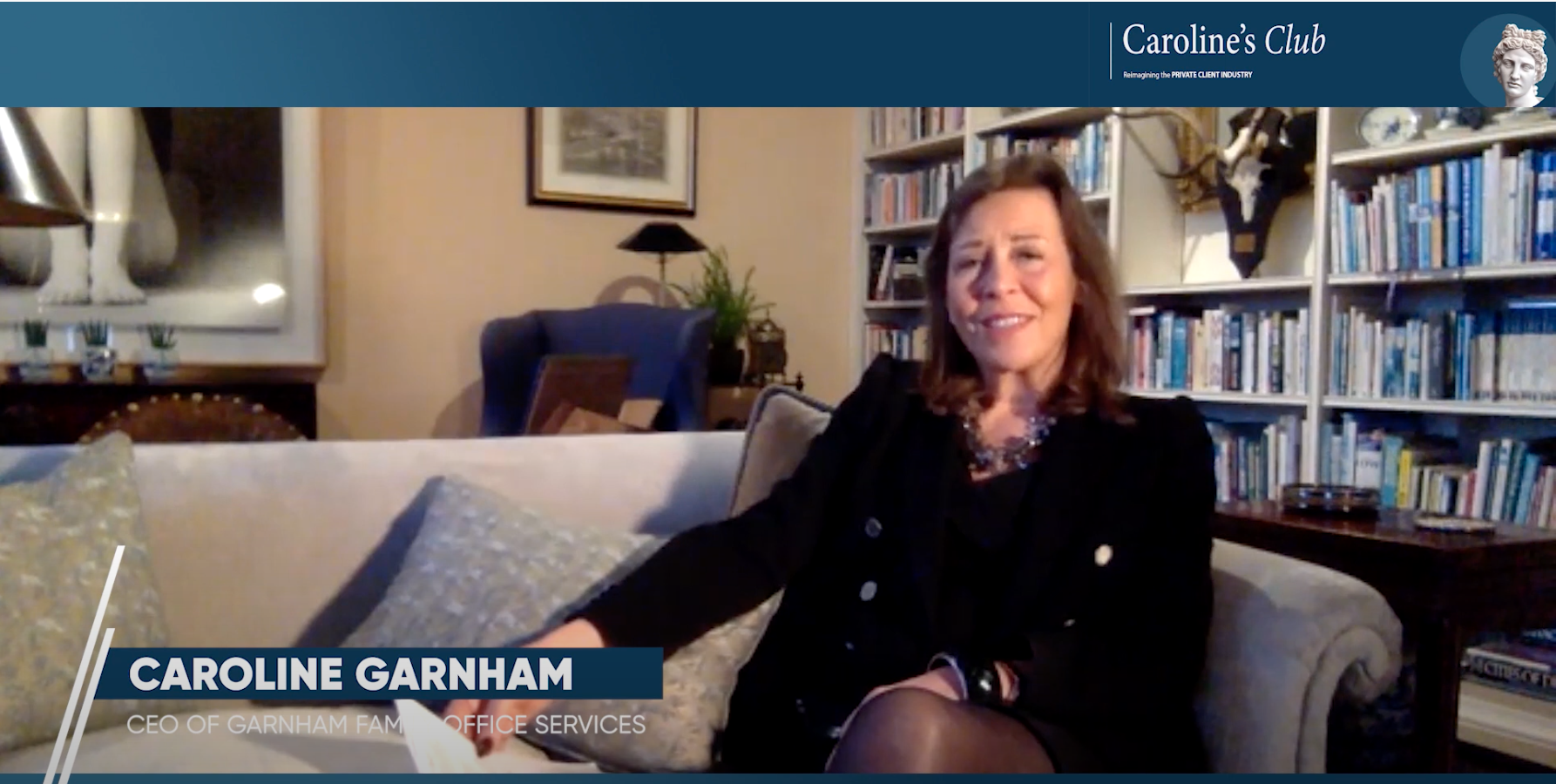 WATCH CAROLINE'S CLUB INTRODUCTION VIDEO
You can now watch our Introduction to Caroline's Club on our YouTube Channel, click here

WATCH OUR WEBINAR
Our previous Client Stories zoom meeting was on:
Moving Money Around the Globe – 24th June 2021
 sponsored by Claremont Corporate Services
 Viewable on YouTube, click here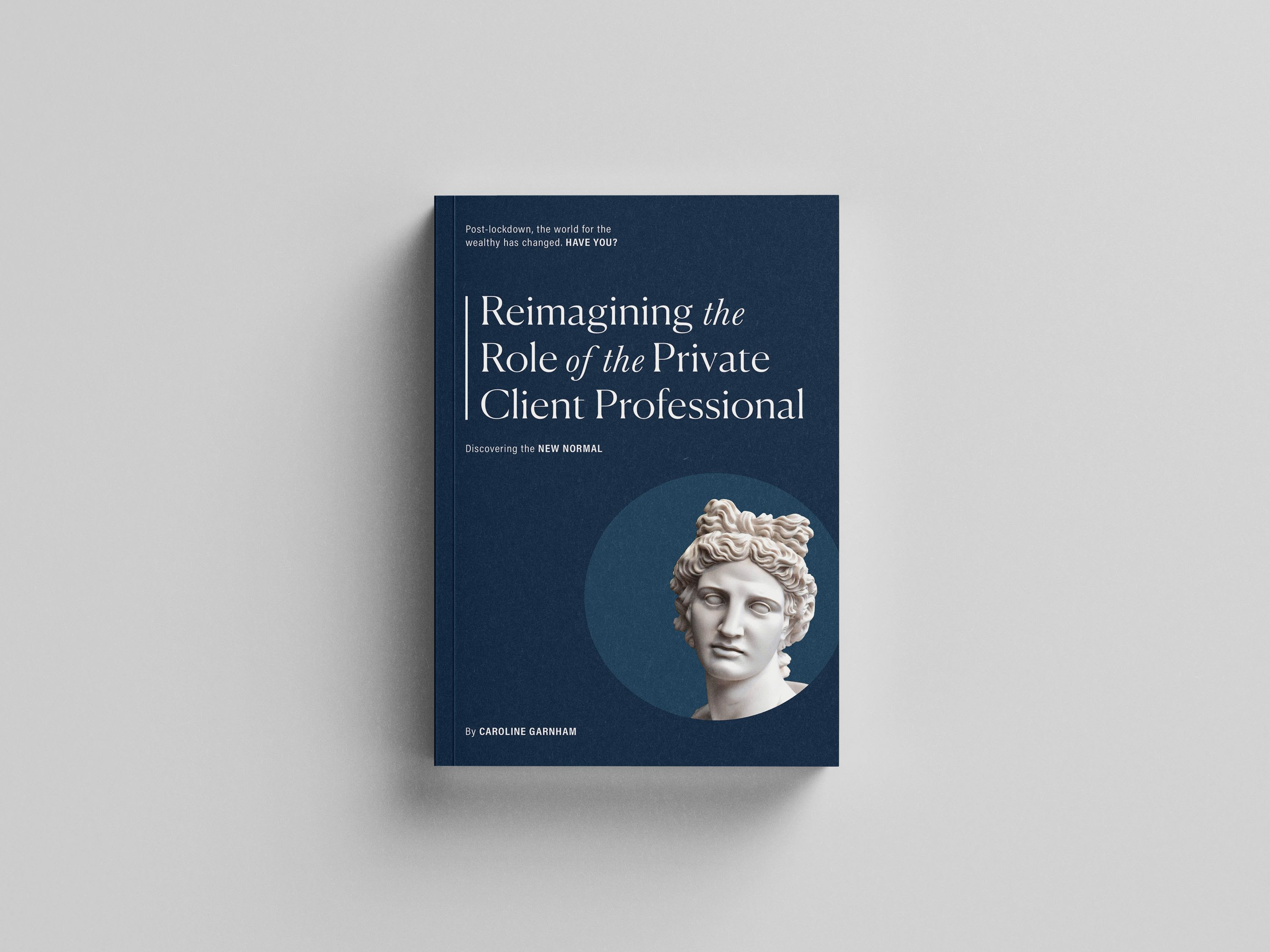 Caroline as an author'Reimagining the role of the Private Client Professional – post lockdown'

This book is for Private Client Professionals written by a Private Client Professional – post lockdown. It is a practical focus on how to do and win business in the new normal; it puts our client at the heart of what we do and if we do not have the skills or expertise to resolve the wider concerns of our client we know someone who does – a Culture of Care.
Click here for your FREE preview

Click here to buy

Visit our website
Sponsored by GFOS

GFOS is a law firm that specialises in tax and trusts but it also operates a Culture of Care – Family Office Services to guide its clients towards solutions offered by other professionals as and when required. You can check out its network of professionals 'How to Keep Your Money' published on Spotify and iTunes. Our vision is to create a Culture of Care; putting our clients first to build – a trusted relationship.

Our founder. Caroline Garnham is a trust lawyer and a fellow of the Chartered Institute of Taxation and has been a leader in the private client industry for the past 30 years.

Caroline is experienced in identifying problems and finding the right solution for the specific needs of each unique family.