RMT criticising the Chancellor for failing British seafarers in Budget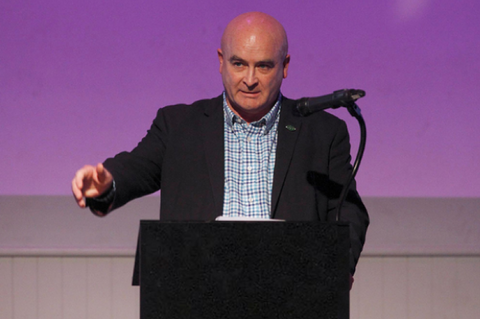 SEAFARER Union RMT today criticised the Chancellor's proposals for Tonnage Tax reform announced in the Budget which made no reference at all to jobs or training for UK Ratings:

RMT General Secretary Mick Lynch said: 
"Tonnage Tax was already a bad deal for British Ratings but the Brexit vote gives the government the chance to amend state aid schemes like Tonnage Tax to directly benefit Ratings and maritime communities, reversing the long term decline we have seen in seafarer jobs in the UK and across the EU. Instead, the Chancellor is choosing to compete with flags of convenience like Cyprus, Malta and Singapore which operate tonnage tax schemes that openly drive down seafarer pay and conditions to levels that UK seafarers cannot be expected to compete with. 
"Only 75 Ratings have been trained on ships that qualify for the UK Tonnage Tax whilst shipowners from around the world have received over £2.165 billion in tax relief since the scheme was introduced. But this is not just about training. Only 13% of Ratings working in the UK shipping industry live and spend their money in the UK.
" We can understand why the scheme is to be extended to growth areas in shipping and decarbonisation but without mandatory links to apprenticeship training and permanent employment for British seafarers, the Tonnage Tax scheme will continue to benefit the world's wealthiest shipowners at the expense of seafarers and their families in this country. 
"This is economic madness for an island nation emerging from the pandemic and magnifies the worst impacts on seafarers from EU membership. We need a system of cabotage laws based on the Jones Act in the USA to put seafarers at the heart of UK shipping, not a complete capitulation to global capitalism."