American Club Member Alert (October 28, 2021) re Pre-arrival notification requirement for Changhua Wind Farm Channel, Taiwan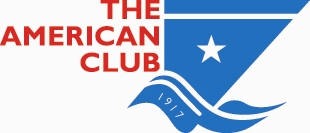 OCTOBER 28, 2021

PRE-ARRIVAL NOTIFICATION REQUIREMENT FOR CHANGHUA WIND FARM CHANNEL, TAIWAN

As of October 26, 2021, vessels planning passage through the Changhua Wind Farm off of the coast of Taiwan are required to provide pre-arrival notice to the Taiwanese Marine Port Bureau. As seen in the figure below, the Changhua Wind Farm lies in the area southwest of the port of Taichung and northwest of the port of Mailiao. All vessels, with the exception of military vessels, Taiwanese government ships and Taiwanese fishing vessels, are required to provide arrival notification prior to reaching the boundary points as seen in the figure shown as T-N-C or P-S-M.


Pre-arrival notification
A Pre-Arrival Notification Form for the Changhua Wind Farm Channel must be completed and sent via e-mail to the Maritime Port Bureau at owfvts@motcmpb.gov.tw no less than 8 hours in advance of arrival. The authorities will acknowledge the vessel's notification with the message "Pre-Arrival Notification received". If this message is not received within 4 hours of the completed form being sent, the form must be resent to the Marine Port Bureau. Furthermore, the form must also be resent if the vessel's arrival is delayed by 4 hours or more.

Salvage contractor
Taiwan currently has no specified regulations requiring shipowners to contract a salvor in advance of arrival. Members will note the request, in the Pre-Arrival Notification Form, to provide contact details of their local salvage contractor. The Maritime and Port Bureau has confirmed that, for now, such request is not compulsory. However, shipowners are encouraged to seek a salvor for emergency response. If the shipowner is unable to contract a salvor before arrival to the Wind Farm Channel, that section of the Pre-Arrival Notification Form regarding salvor selection can be left blank.

Vessel arrival at the Wind Farm channel
Upon arrival at one of the designated Wind Farm channel boundaries, the vessel is to report to the Changhua VTS via the designated VHF channel 68 and is to report:
(a) vessel name;(b) vessel call sign;(c) sailingcourse and speed;(d) location including longitude and latitude; and(e) any other relevant navigational safety information.

Upon verification of the above information and the details set forth in the Pre-Arrival Notification Form, the vessel will be allowed passage through the Wind Farm Channel.Your Managers wish to thank the Club's correspondents, Taiwan Maritime Services, Ltd., for their assistance in providing the information contained above. They recommend that Members take note of this information and be guided accordingly.