Seven new cases…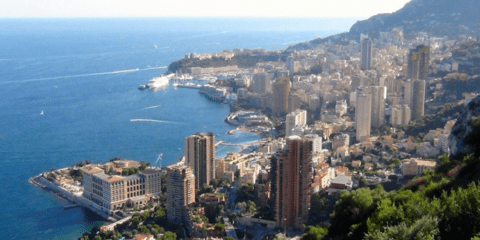 Saturday, October 30, 2021
Seven new cases, six recoveriesSeven Monaco residents tested positive for coronavirus on Friday, October 29. Six were deemed to have fully recovered.
YouTube sensation launches sneakers in MonacoFans of motoring in and around Monaco may already follow Seb Delanney, but for those who don't, he is an automotive content creator and the face of his own brand. The most beautiful outdoor gym in the world
Moving to Monaco is a breeze. Because it's a village. Because even before your move you know who your doctor is going to be, your barber/hairdresser, your babysitter, your favourite place to dine.
My Monaco Questionnaire with Siri Khalsa
Each week we get to know Monaco a little better through the eyes of its residents. Sharing all her favourites this week is Noriko Bonafede…
Monte-Carlo Diary – In the wrong jobI have no idea why I suffer from the compulsion to write. But at least it's one step away from talking all the time. I believe I was 21 when I realised that no-one was listening to me. It was a very sudden moment of truth, and I halted in mid-sentence…
My European Week: A naval battle that saved EuropeMonday will be All Saints Day, the annual observance of those who are no longer with us in person. And very important it is, too.

DULY NOTED: Monday, November 1, is All Saints Day and Good Morning Monaco will not be published.