Monaco's George Lucian designs the future…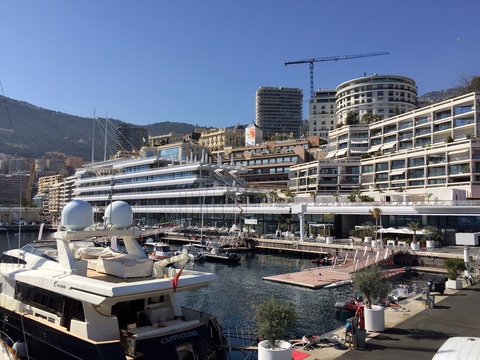 Good Morning Monaco – Saturday, November 6, 2021
Monaco's George Lucian designs the future Imagine this. You draw a design of a yacht that is futuristic (you think), visionary (you think), revolutionary (you think), an amazing concept (you think) and show it to your closest friends. The feedback is not good…
Monaco records six new coronavirus cases
Six Monaco residents tested positive for coronavirus on Friday, November 5. Three residents were declared fully-recovered.
Monte-Carlo Diary: To UK and back
I try to prepare myself mentally, but my worse imaginings are always exceeded. The UK is halfway down a slippery slope toward extreme deprivation, mental, physical and aesthetic. Unless one stays in very rich enclaves 
My Monaco questionnaire with Siri Khalsa This week we hear from the delightful Marianne Thousin, a Senior Broker at Icon Property…
My European Week: As Europeans sleepwalk, Russia destabilises
As the greenwashing in Glasgow continued all week, Europe got back to business as usual.