French kissing threatens upsurge…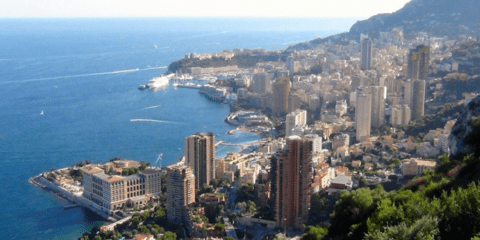 Good Morning Monaco – Monday, November 8, 2021
French kissing blamed for threat of upsurge
A study published in mid-October showed that most French people have abandoned day-to-day barrier gestures, including the famous bisou, the kiss on the cheek and quick hug between friends and relatives on meeting.
Russian church celebrates first four years
The St. Helen Russian Orthodox Church in Monaco celebrated its fourth birthday on the weekend of Saturday, November 6, and Sunday, November 7, with a visit from His Grace Bishop Irenei of London and Western Europe.
One new coronavirus case on Sunday
One Monaco resident tested positive for coronavirus on Sunday, November 7. On Saturday there were two new cases and on Friday six. This Week in Monaco
A weekly round-up of forthcoming events in the Principality: November 8-14.
 Verstappen wins in Mexico City, Perez makes history
Max Verstappen found victory again, this time at the Autodromo Hermanos Rodriguez in the 2021 Mexico City Grand Prix. Verstappen took his Red Bull…
AS Monaco goalless again
AS Monaco faced off against Reims in a regular Ligue 1 fixture away from home, and at the end of a less than exciting 90 minutes the Monegasques emerged goalless.