Tracking the economic impact of climate change on sustainable finance
Monday 8 November 2021 – Vol.12 Ed.45.1
The Sustainable Finance Policy Tracker
The Sustainable Finance Policy Tracker provides a comprehensive overview of different countries' approaches to mitigating climate risks in the financial sector. Covering 22 countries and jurisdictions, the tracker presents information on 14 areas that include regulatory and supervisory measures, climate stress testing activity, net zero strategies, green bond issuance and disclosure requirements. Use the drop-down menus on the interactive map to select indicators, or select a country or jurisdiction to view a summary of its policies and activities.
Find out more here
Meeting: Modelling the economic impact of climate change: is a stagflationary shock looming?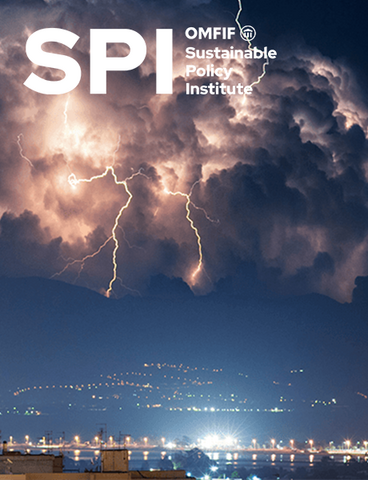 Wednesday 10 November 14:00-15:00 GMT
In a roundtable discussion with the Czech National Bank, speakers will examine the climate change modelling instruments currently available to central banks, including macroeconomic modelling and quantification of the impact of climate change on the global economy. A key topic for discussion will be whether climate change will lead to stagflationary economic global impacts, and how this can be addressed by tighter monetary policy.
Register to attend here.