Cycling here is booming…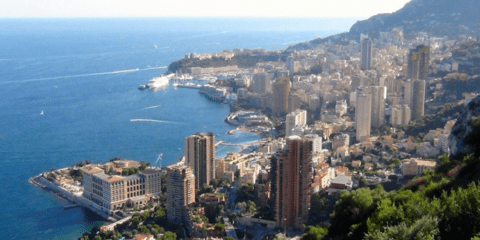 Good Morning Monaco – Saturday, November 13, 2021
Veronica Larsson: "Cycling here is booming"
"The fact that we have over 50 pro riders (top world cyclists) living and training around here just shows what a great place for cycling this is. Optimal conditions for training all year around, and the routes are just breathtaking…"
My European Week: Putin's two-pronged plan
There is absolutely no doubt that the top two stories in Europe this week, the comeback of coronavirus and the subsequent response of national governments, and the border crisis in the east.
Again, six new coronavirus cases
Six Monaco residents tested positive for coronavirus on Friday, November 12, the same number as on Thursday. 
Toby Wright answers My Monaco Questionnaire
Each week we get to know Monaco a little better through the eyes of its residents. Taking on the Questionnaire this week is the accomplished painter Toby Wright.
Monte-Carlo Diary: To the vets in Beausoleil
The sun shone through the clouds and all was well with the world as I wended my way down to the Franco-Monegasque border crossing at the foot of Beausoleil for the usual purchase of two baguettes…