Destination Greece!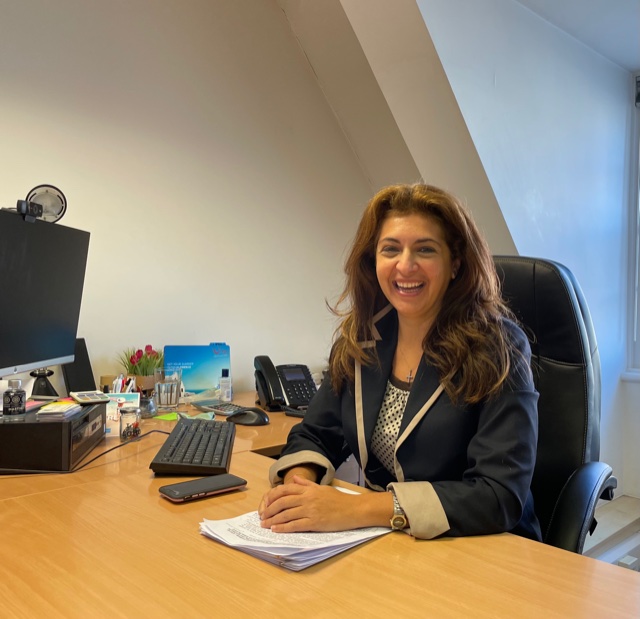 Greece's two main pillars of the economy are Shipping and Tourism – including its combination of Maritime Tourism in its entirety.
Following the World Travel Market exhibition at London's ExCel centre earlier this month, where the success of Greece was outstanding as symbolised by its well displayed and busy pavilion, and amid a critical moment in the current geopolitical, financial and health concerns in an ever-changing scene on Planet Ocean – we present you here below the positive and purposeful responses by Mrs Eleni Skarveli to questions put by Anny Zade and John Faraclas.
Mrs Skarveli, the newly appointed Director of GNTO – Greek National Tourism Organisation—for the UK and Ireland, explains how the country is building on the rebound of tourism after the pandemic and seeking to ensure that visitors enjoy safe and memorable experiences.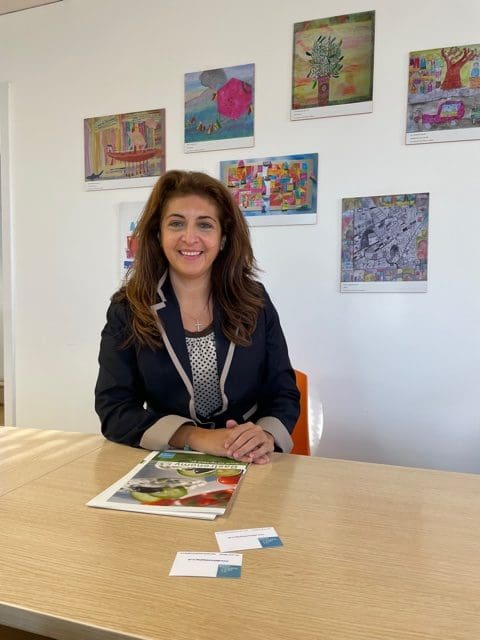 This year 2021 has been a recovery year for tourism worldwide – what are the visitor figures to Greece for the calendar year to date, what have been the main geographical sources for tourism, and how do you foresee the overall picture for 2022?
Although 2021 was still affected by the pandemic, Greece had an excellent touristic season with almost 2.5 million visitors. From January-August this year, we have seen an increase of 79.2% for incoming arrivals in comparison to 2020, with an increase of 125.5% in August alone. The average expenditure per trip rose close to 700€ from €583 in 2020 and €535 in 2019, as well as the average length of stay. Greece's objectives for tourism in 2021 were to reach 50% of the 2019 record figures. This target has been hit and surpassed by 65%, thanks to an exemplary performance this autumn for the first time including October mid-term holidays.
Regarding the main markets, Germany and France were in the top 5 and despite the decrease in numbers from the British market due to the traffic light system, the UK is still a frontrunner when it comes to inbound tourism. British holidaymakers have a long-lasting relationship with Greece that we are looking to boost further by focusing on the promotion of various new destinations and routes. Following the talks and meetings of the Minister for Tourism Mr Vassilis Kikilias during World Travel Market 2021 in London, 2022 is looking very promising with an increase of capacity and new routes by our British partners.
With Europe, the US and some Asian nations still struggling to contain the number of coronavirus cases, what are you doing to reassure countries that Greece is taking adequate precautions to protect visitors and people working in tourism?
Undoubtedly the pandemic affected all countries but even more the ones relying on tourism. For Greece it was a profound challenge to tackle the issues of securing health and safety of our people but also of visitors and try to keep the travel sector going. Clear message on entry requirements, acceptance of fully vaccinated travellers and constant updated health protocols that the government implemented in the hospitality sector -and were duly followed by all hoteliers and travel professionals- created the foreground that built a significant level of trust for Greece and helped in the quick recovery of the tourism sector. Greece's action plan remains the same for next year, with the health and safety of visitors being at the core of our strategies.
What are the main types of attractions you are promoting to encourage luxury tourism? Does Greece have adequate infrastructure to expand this sector?
GNTO's strategic pillars have always included luxury tourism. Every year more 5-star hotels open their gates and are ready to welcome even more holidaymakers. Multimillion investments for the construction or refurbishments of properties have already been announced for 2022 by multiple hotel groups. Besides the new developments in accommodation, GNTO is also focusing in promoting sectors that are tightly connected with luxury tourism such as wellness, sailing and yachting.
With so much global emphasis on tackling climate change, how is the Greek tourism sector encouraging sustainable tourism?
Greece is currently working on a role model for sustainable tourism. There have been already initiatives such as The Mediterranean: a model sea by 2030 which aims to protect biodiversity and reduce overfishing and pollution as well as making islands carbon and plastic free. At the COP26 climate change summit in Glasgow, the Greek Prime Minister Mr Kyriakos Mitsotakis has presented preliminary results of research on how Greece can transform two of its strongest assets – Santorini and Mykonos – into Sustainability Role Models through a holistic approach.
Apart from the social sustainability, where Greece has been always supporting the local economies and the authentic way of life, we aim to support Greek tourism via a Green Development strategy. The Greek island of Chalki, close to Rhodes, will be the first case study to present a complete solution on how to decarbonise a relatively small island. The example of Astypalea island, a joint project with Volkswagen, where we are essentially turning the island into a laboratory for electric mobility, is one more proof of Greece's commitment to stimulate sustainable awareness and investment on green economy.
How will Greece manage its ambitions to expand its involvement in cruise calls, given the criticism in some quarters of the impact of large cruiseships on the environment?
The pandemic has placed us in a rethinking mode about over-tourism. A lot of European cities faced this challenge and Santorini, as a worldwide popular destination was one of them, with large cruiseships arriving in its harbour during the high season period. There are definitely ways to protect the local community but also to receive visitors in high-demand islands. Balance is always the key. We also need to consider that cruises were severely hit during the pandemic and they need all of our support to have a healthy come back.
Greece has in the last few years been thrust into the front line of the migrant crisis: what is being done to provide secure conditions for refugees who are stuck on islands which historically have been tourist magnets?
First and foremost Greece has always addressed the migrant crisis as a humanitarian issue and created the infrastructures for migrants' transition to Europe where that was their final goal. Since the beginning of the migration crisis in 2015 after the Arab spring, Greek islands have found their way of living alongside migrants and simultaneously to continue their touristic activities for all visitors. At the moment, the situation is under control and all Greek destinations are looking forward to welcoming holidaymakers after a severe pandemic crisis.