Welcoming back the global ocean technology community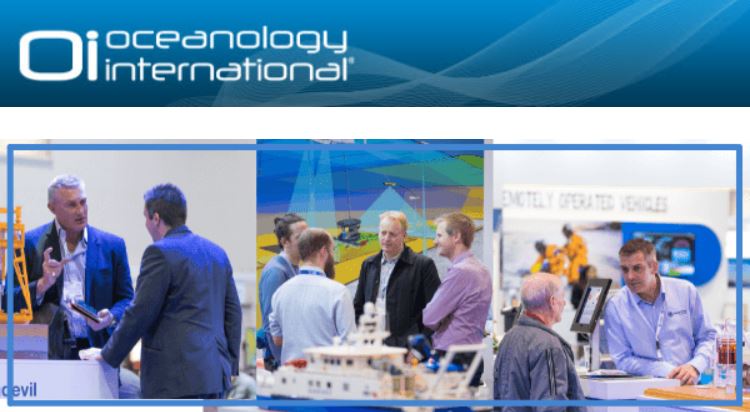 It's been a long time since we could get together at a global event, however, in March 2022 that's exactly what's going to happen. And we would love to see you there. As an ocean professional we think that this edition will offer you the opportunity to re-connect with experts, touch, test and see the latest innovations and engage in a World class technical conference.
Oceanology International is designed for your convenience
Designed for your convenience in mind, explore+470 exhibitors such as: Trimble, Deep Trekker, Copenhagen Subsea, Fugro and Alba Ultrasound.

Oi22 offers additional benefits including:
Expanded dockside demonstrations showcasing new ocean technology in actionAn extended Ocean ICT area dedicated to the latest data, software, hardware, and communication technologiesOptimised for networking: Re-connect with colleagues and forge new relationships easily and quickly
And it's all under one roof… Oi is the simple and easy solution for your ocean technology needs.
Register now