Monaco extends, tightens rules…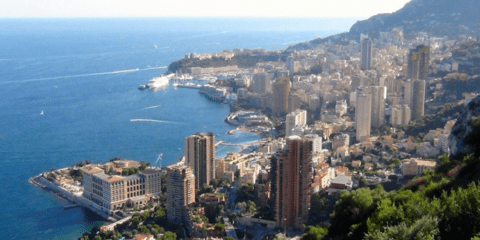 Good Morning Monaco – Saturday, December 4, 2021
Monaco extends and tightens Health Pass rules
After consultations with major players in the economy, the Government has decided to extend the use of the Health Pass until the end of January.
France demands negative test from UK arrivals
From Saturday, December 4, all UK travellers to France – vaccinated or not – will need to provide a negative test result, either PCR or antigen, taken in the previous 48 hours.
Monaco's youngest female entrepreneur creating World's first virtual economy
Manila Di Giovanni is the talk of the town. Just last week she was awarded this year's Top Youngest Italian Entrepreneur Prize by the Association of Italian Entrepreneurs of Monaco…
Zhanna Pikhulya answers My Monaco Questionnaire Once crowned Miss Ukraine, Zhanna Pikhulya now makes her home in Monaco and shares all her favs with us this week… 
Monte-Carlo Diary: More nonsense at Carrefour  My wife insists I shop at Carrefour because she says it's good value and she has a loyalty card. She also collects little gold squares and sticks them in a book and then trades them in for plates and soup bowls. So much for the digital economy…

DULY NOTED:  At the 26th edition of the popular award ceremony hosted by JCI (Junior Chamber of Commerce) at the Grimaldi Forum on Friday evening, December 3, Minister of Finance Jean Castellini handed over a cheque for 40,000 euros to Leo De Bruyn, the winner of this year's Government prize for his start-up EatIn.
* The annual Kermesse charity jumble sale takes place today, Saturday, December 4, at the Chapiteau in Fontvieille.