Carbon Underwriting places first Syndicate in a Box and Delegated Authority Underwriting Lloyd's Property Consortium with Howden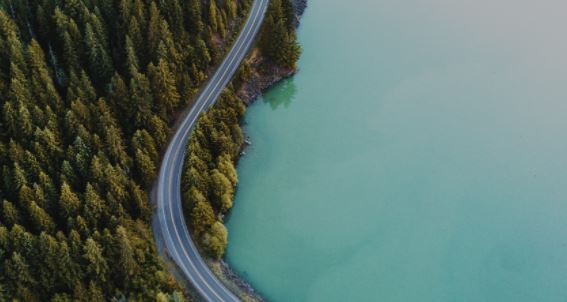 London: 23 December 2021 – Carbon Underwriting Limited (Carbon), the specialist, independent managing general underwriter (MGU) and Lloyd's syndicate, has announced the successful placement of a new Lloyd's property consortium with independent reinsurance broker, Howden Re, that marks two milestones for the market – the first Variable Delegated Underwriting Authority consortium as well as the first consortium supporting a Syndicate in a Box.
The placement gives Carbon and the consortium members – Beazley, RenaissanceRe and others – the flexibility to respond to more challenging and specialist risks while providing access to meaningful capacity from a single underwriting source, increasing the efficiency of the placement process.
This also represents the first consortium to be placed via Carbon's bespoke technology ecosystem, Graphene, that has been purpose built to manage all delegated authority business providing consortium partners secure access to Carbon's live data analytics.
Nick Tye, Carbon CEO, said:
"We are absolutely delighted that this consortium with our blue chip panel marks so many firsts for the London market and we recognise the value that these arrangements can bring in terms of capacity, distribution and expense management. This successful placement goes to the core of our ambition of being recognised as the Lloyd's benchmark for Delegated Underwriting Authority business. With this consortium in place we will be able to generate up to £17.95 million in ceded premium income to the partners.
Graphene was pivotal in securing the consortium. The ability to consume multiple years of detailed historical data in a structured manner enabled insightful and transparent analysis that identified key trends and patterns. I could not be more proud of our team on this tremendous achievement and to end the year on such a high note."
David DeJong, Howden Re Executive Director, commented:
"The successful completion of this placement with high quality consortium partners, demonstrates the value these structures can offer in terms of flexible portfolio management for syndicates seeking growth in profitable areas. The Carbon team clearly offer a unique ability to identify, analyse and select the right portfolios of business on behalf of the panel using their tech platform Graphene to help inform their underwriting. Consortium offer a more efficient way to bring additional Lloyd's capacity to Carbon's long-standing relationships."